Best Way To Delete Your KIK Account
3 min read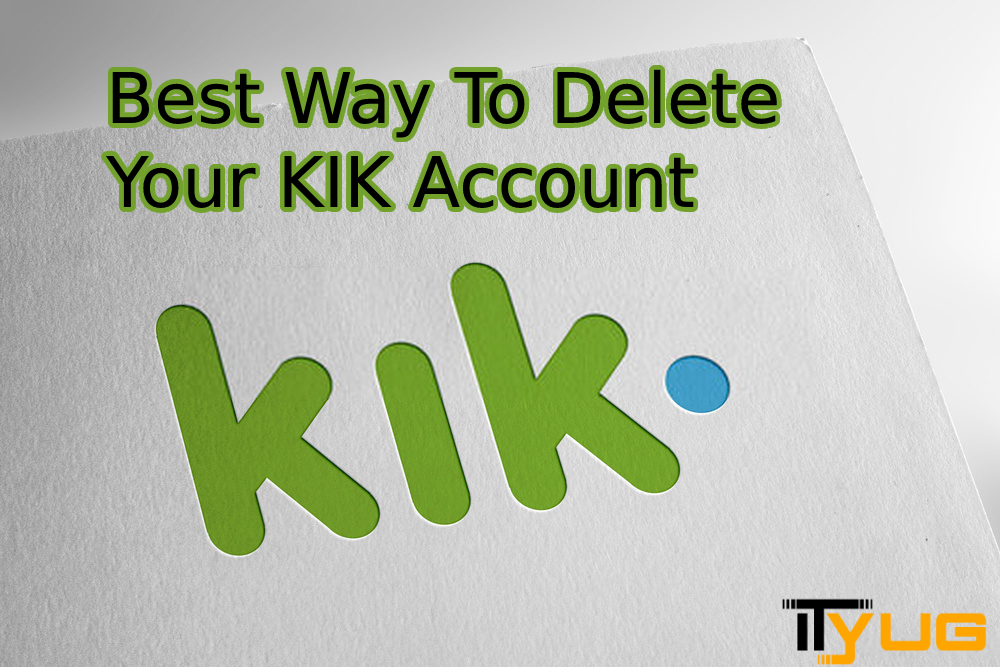 Last Updated on August 3, 2021 by Aaron Thompson
KIK is one of the best and most popular messaging applications as it has strong encryption for messages. Adding to it, it also allows the users to use it and sign up without a phone number. It is quite popular among adults as well as teenagers because it is a fast and free means to message and connect to their friends and family. Even though KIK has all these features it still struggles with spam and bot-based messages. If you are not interest in KIK anymore, you can always move on from it by deleting your online presence if you delete KIK permanently.
Are you wondering how to delete KIK account, then you are at the right place at the right time. In this article, we will provide you with the process to delete your KIK account which is not very complicate but very simple. There is another option which is to simply deactivate your account rather than deleting it. Deactivating an account has its own benefits like no one can send you KIK messages in your absence. You can try the option of deactivating the account to see how you are doing without KIK. If you think that you are feeling quite okay without the KIK app, then you can go on to delete KIK account. You will get to know the simple path to delete your KIK account in the steps listed below, just follow them carefully focussing on each and every instruction.
Steps to Delete KIK Account
There is an easy web form to request the deletion of your account which can be accessed on any device that is Android or Iphone or even your laptop or desk computer.
You have to fill up your username along with your email address in the web form. Also you will be ask the reason to delete KIK account. You will be given options like 'doesn't have the features I want' or 'trouble finding friends'.
Once you are done with the web form, you have to click on the radio button which means that you know that there is no way to recover your account after you are done with this process. You will have to create a new account if you wish to use KIK again. Now, hit the submission button which reads GO.
There is one more step left that is the confirmation step. As soon as you click on the go button KIK will send an email to the email address linked to your KIK account. You have to open the mail app on your device and then look for the mail sent by KIK. Once you find it open the mail and hit the 'permanent delete' tab which will further complete your deletion process.
Congratulations!! You have successfully deleted your KIK account. In the future, if you want to use KIK again you have to set up a new KIK account and start again.
recommended: How Can I Recover Gmail Password
About Author