Know How Student Visa 500 Can Be Beneficial For Overseas Students
4 min read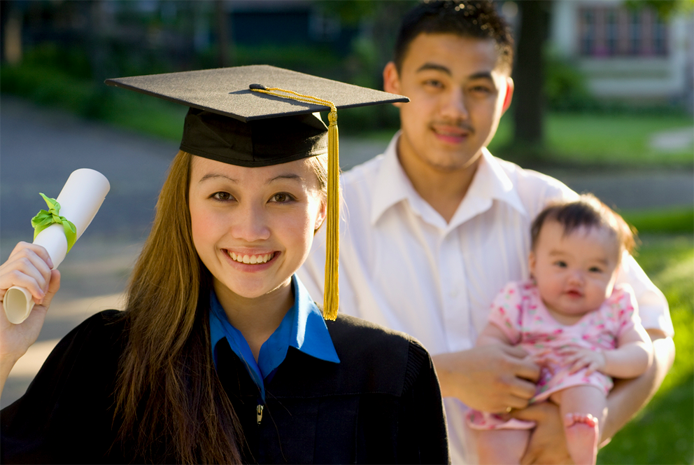 Last Updated on July 29, 2021 by Aaron Thompson
Australia is dubbed as the land of opportunities for both students and business owners. It is a nation that is known for its powerful government system, excellent economy, and world-class education. Speaking of education, the nation is home to the best universities that are ranked as the most popular and highly reputed across the globe.
If you wish to fulfil your dreams of obtaining top-quality education in Australia, applying for a Student visa Adelaide will be the right thing to do. It's because the student visa 500 is your ultimate doorway to receive a quality education within Australian soil. Apart from education, you will get to enjoy your student life, meet people from across the world and get to call Australia your second home.
Student Visa Australia: How beneficial is it for international students?
The student visa subclass 500 is packed with numerous benefits that you will get as an international student. In other words, the Student Visa Australia will not just allow you to study within the nation. But will also give you the chance to do many other things, which will be highly beneficial for you. To know what these benefits are, look below!
Work and study at the same time:
There are many students out there are who wish to do more than study when they are in Australia. Many universities out there restrict students from doing any other activities rather than studying. But when you have the Australian visa subclass 500, you can work part-time while you are completing your education. This is one of the best ways to keep yourself active and motivated when you have no assignments, projects, or any other work to do. With the help of this visa, you can work around 40-hours a week while studies. During holidays or breaks, you can work for unlimited hours with no issues.
Receive incredible work opportunities:
When you have decided to work and study at the same time, you will come across many job opportunities that will suit your needs. There are many types of works available for all the international students who wish to work while living in Australia. You can work at a café, a grocery store, a medical shop, a bookstore, and a library. The university has no issues with the type of work you do. Make sure to take a look at the work opportunities that are available before making the final choice.
Take part in many outdoor activities:
Australia conducts some of the wildest and exciting outdoor activities of all time. From surfing competitions to marathon races, you will come across many activities. If you wish to participate in some of these activities, the student visa 500 will enable you to do so. You can take part in all types of activities that are held during holiday seasons, during festivals and many other occasions. It's guaranteed that you will feel energized, fresh, and take some time out of your studies.
Who are eligible for the student visa subclass 500?
Applying for the student visa subclass 500 is one of the best choices, but you need to be eligible for the visa. In other words, there are several requirements that you have to fulfil so that you can opt for the subclass 500 student visa. Check below!
The minimum age should be 6-years or older.
When applying for the visa, you need to enrol in a course of study. You also need to provide evidence related to it.
If you apply for a package, of course, you must confirm enrolment for each course.
You need to have sufficient funds in your bank account so that you can support yourself while living in Australia. The annual requirement of income should be over AUD 60,000.
When you are 18 years or younger, you need to provide adequate welfare arrangements if you are applying for a visa.
You must have excellent knowledge and understanding of the English language.
When applying for the visa, it's compulsory for you and your family members to have a health insurance policy.
You must also have good character and health when you are applying for the visa.
You also need to be a genuine temporary entrant and must return to your birth country once your studies are over in Australia.
How will the Immigration agents help?
When you have decided to apply for the visa subclass 500, you might not know several things about the visa process or the method. For such reasons, consulting it with a Immigration Agent Adelaide will be the right thing to do. They have the skills, knowledge, and experience to help you with the visa process. The agents will tell you to need to do and not to do, the documents you submitted, and the papers you need to sign.
You will not experience any confusion and problems when competing for visa applications. Apart from that, the best immigration agent will help you with career planning and provide you information on various universities and student life in Australia.
Parting Thoughts
Living, working, and studying in Australia is highly beneficial for all international students. You will not just get the chance to study at your favourite university but also get to live a happy and exciting life within this land of opportunity. The subclass 500 visa will enable you to work part-time and complete your education with no hassle. Make sure to prepare yourself well before applying for the visa.
Read Also – Student Visa 500
About Author