Looking for DIY paint projects for walls of your house? Here are some ideas
3 min read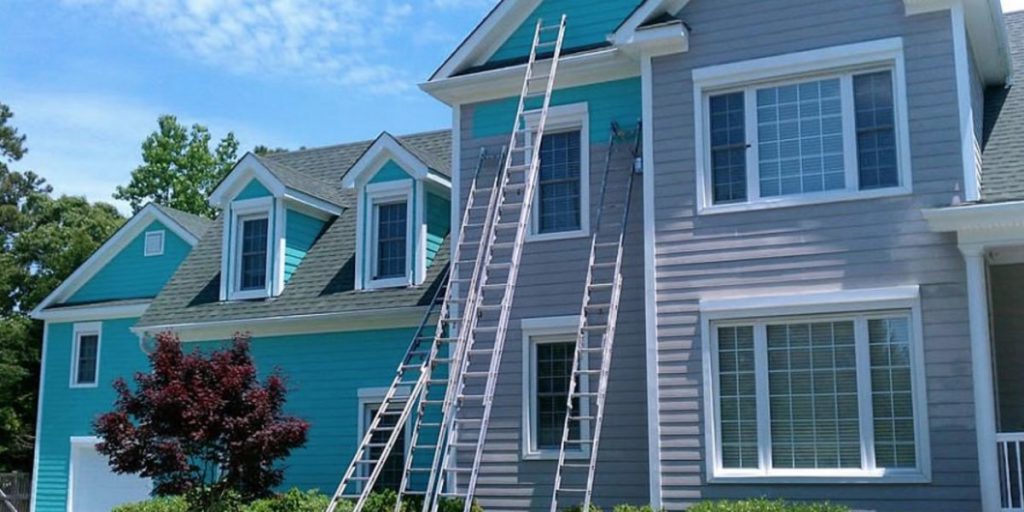 Last Updated on March 15, 2022 by Aaron Thompson
While undertaking a basic painting project for a particular part or certain walls of the house may not be a tough job, some underlying aspects of it may not come easily to everyone. Painting, in itself, is not tedious or tough as basic painting skills are possessed by everyone. However, to be able to carry out the whole project in the best possible manner taking into account all the different aspects and considerations of painting is equally important. Not only paints but also some other smaller, seemingly unimportant aspects like rough clothes, tapes, etc are needed for such a project. Apart from this, the right paints and brushes would go a long way in maintaining the sustainability of the wall.
From artistic ideas to vintage designs to plain paints for covering up the space, here are a few ideas you could use for painting your walls by yourself.
Polka dots – One of the most simple but creative-looking designs could be in the form of polka dots. Using durable and easy-to-use paints like Berger paints, you could mix and match different colors to create a sort of canvas on the walls to make polka dots with brushes. Mix the different colors of this paint onto a palette and also vary the sizes of the dots for an even more creative look. You can also create a kind of cascading effect with the dots with bigger ones on the top gradually decreasing in size.

Abstract painting – Whether it is in the form of abstract flowers, shapes, geometric designs, or just some paint casually thrown on the walls for a vague look, this form of creative art is always welcome. Owing to its breezy nature and easily complementing style, you can paint your bedroom wall or even a certain living room wall with abstract forms. Be creative by using different colors and styles on the same wall.


Stencils – For people who want to be creative but are lacking the aptitude for a creative streak, Asian paints stencils would be the perfect fix. These stencils are simple to use and can be opted based on the designs that resonate with you personally. For the bedrooms, you can use stencils that are more meaningful to you like birds or flowers or nature and for the living room or corridors of the house, more generalized stencil designs like geometric patterns can be used.

Patterns – These are easy to draw and are super simple to follow. Checkered patterns, simple lines, circles, triangles, or any other continuous or geometric pattern can be drawn as a part of the wall. Not only these but also patterns in the form of mandalas are a good and soothing fit for DIY projects on the walls. A naturally relaxing and calming structure, mandalas give the scope for a lot of creativity and grounding. Paints of different colors can be used to fill in the spaces of the mandala.

Use these or any other DIY ideas to paint the walls of your houses. Explore your creative spark with the best paints and
About Author