10 Tips For Finding The Right Air Purifier For You
5 min read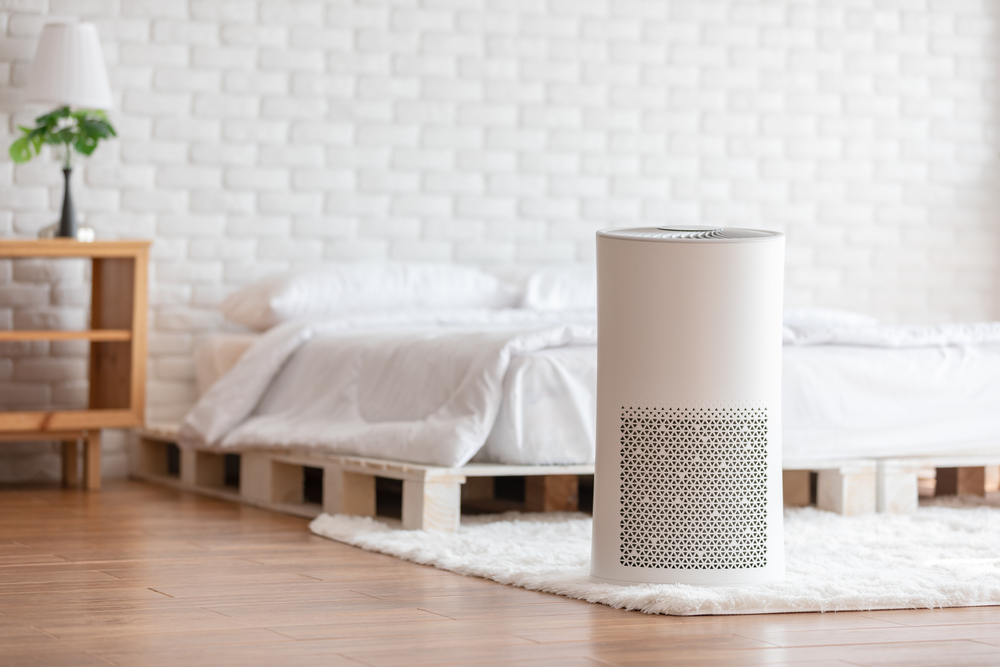 Last Updated on August 16, 2021 by Aaron Thompson
In this era when global warming and pollution are a big issue, inhalation of fresh air is quite a tricky thing. Even the air of our house is getting impure. In such a condition, an air purifier can be a lifesaver. But, unfortunately, it is impossible to stop your air from getting polluted. Still, you can inhale fresh air with the help of an Air Purifier.
Recently, its increasing demand has reduced the air purifier price, which has made it readily available to all.
You might think that owning an air purifier is luxurious. But, if you consider the current environmental condition, you will have to change your way of thinking. Today, when the entire globe is suffering from pollution, there is zero possibility that you can breathe fresh air in your room.
Purchasing an air purifier can benefit you and your family's health. Believe it or not, but your house's interior air is five times more polluted than the outside. To improve the air quality, using an air purifier is a must. They are not costly, and the increasing demand has reduced the right air purifier price. If you want to buy the right air purifier, you have to follow the below-mentioned tips to help you make the right decision. Let's have a look.
Top Tips for Finding the Right Air Purifier for You
1. Comprehend the different types of Air Purifier
There are different types of air purifiers available in the market. However, you cannot choose based on the advertisements or word of mouth. Every purifier has different features, technology, and purpose.
In a portable indoor air purifier, you will get an electronic and mechanical cleaner. Both of them have different technology. For instance, the automatic air purifier has mesh-fibrous filters. On the other hand, the electronic cleaner has features like UV-C, plasma wave, etc.
The expert's best choice for Air purifiers will be an authentic HEPA purifier with genuine MERV ratings. An electronic air purifier is not advised to those who are asthmatic.
2. Check the carbon and Odor Filter
The carbon filter is a must feature in every air purifier. An air purifier with an activated carbon filter absorbs the impurities, any odor and also captures VOCs from the gas. In addition, if the purifier you have selected has a plasma-wave filter, then it will be more effective.
3. It has a reasonable CADR rate
CADR or Clean Air Delivery Rate is nothing but a sign that helps the user comprehend the air purifier's performance. The filtration technique of the purifier indicates its capability. On the other hand, CADR implies efficiency. The more the CADR, the faster you get cleaner air.
4. Size of your room
Checking the technology of the air purifier is not enough when you are choosing it for your home. Thus, you have to consider the size of the room as well.
Not all purifiers can suit your house. For instance, you have a big room, but you picked the right air purifier with a low capacity. Unfortunately, you have selected the wrong one. Hence, to choose the right and effective purifier, you have to consider the room size. A larger room requires the right air purifier with a larger capacity.
5. Price of the Purifier
The air purifier price varies depending on the features. Budget plays a major role and influences your choice to a certain extent. If your budget is less, you'll have to settle for a purifier that lacks certain features. And, if you want a purifier packed with features, you'll eventually have to pay more.
6. You have to check the Noise level
Would you prefer an air purifier with loud noise? Probably, it's a no. Only a good and quality air purifier will work in ultimate silence. Before purchasing any purifier, don't forget to check the sound rating of the purifier. Though the noise varies with the setting of different fans, checking the information thoroughly would give you an idea.
7. Energy Consumption
Air Purifier is an electrical device; it will consume energy. However, excessive energy consumption by an air purifier is not a good sign. If you select the wrong one, you will have to face a tough time paying the electric bill. Try to look for that purifier that has a use below 100 watts of energy.
8. Maintenance costs
When you're purchasing the right air purifier, the hassle of maintenance comes alongside. As for maintenance, you have to change the filter at regular intervals.
Therefore, while purchasing the purifier, you should not forget the charge you have to pay annually as a maintenance cost. In addition, many purifiers have more than one filter, which means it can double the cost of maintenance. So, considering it is a must.
9. Fanless air purification
If you decide to take a fanless air purifier, you have made a great choice. Fanless air purification offers the zero-noise feature with it. But the problem with such a purifier is that it can only purify and remove pollutants from a small amount of air.
10. Size and portability
Every purifier has different features and sizes. For example, some of the purifiers are small; some are flat, some have to be kept away from the room's walls. In addition, many purifiers have wheels; if you choose among them, you can easily shift the purifier from one room to another.
Whether it is an air purifier or any other gadget, choosing the right one can be tough. It requires a good budget investment and great research to bag a great air purifier. However, having suggested the above tips, making a decision won't be tough.
If you plan to buy the right air purifier but cannot pay the price upfront, the Bajaj Finserv EMI Store will be your desired destination. You can easily avail of the No-Cost EMI on zero down payment using the Bajaj Finserv EMI Network Card.
You can choose a repayment term varying between three to twenty-four months apart from owning a pre-approved card limit of 4 lakh. Nonetheless, the installment offers and other related rebates are product-specific, and you must look at them before buying.
About Author