Video KYC Regulations – Countermeasure for Financial Sector's Threats
4 min read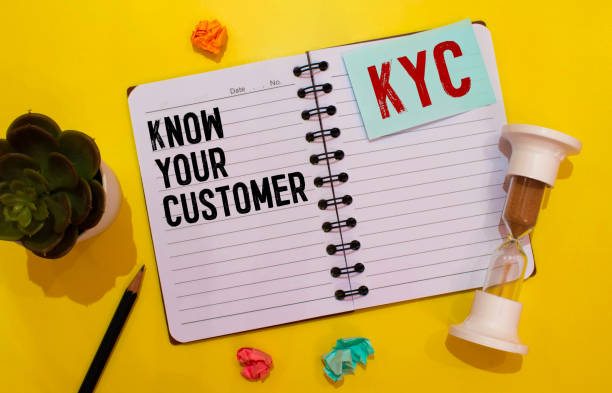 Last Updated on September 19, 2022 by Aaron Thompson
The year 2020 was responsible for bringing various abruption in every industry. From shifting their operations online to driving them forward in the global market. Similarly, financial institutions are seen taking the leap by providing digital onboarding and e-transaction methods. However, they are undergoing various criminal threats including money laundering, terrorist funding, synthetic identity fraud, and others.
Financial institutions are striving to strike the balance between enhanced customer experience and cybersecurity. Video identification is helping businesses to streamline secure real-time client onboarding. Moreover, regulatory bodies are making simultaneous efforts to combat flow of proceeds of crime and other risks. For this, they are putting forth strict requirements. This blog covers global video KYC regulations and how digital IDV solutions help the finance sector stay compliant.
Digital Video kyc Verification is More Efficient than Traditional Identification Methods
Know Your Customer (KYC) involves a thorough investigation of customers' identity details. It also involves risk assessment which refers to validating the level of threats a client possesses. These can be money laundering, spoofing attacks, and much more. With stringent KYC video verification requirements in place, financial institutions need to upgrade their onboarding mechanisms. As traditional Customer Identification Program (CIP) can take up to weeks, customers are more likely to abandon the process.
In order to stay compliant with video KYC regulations, financial institutions need to automate their operations. This will help them analyze huge data sets and onboard more consumers. Similarly, they require better identity verification solutions to identify fraud risks in time. As per video KYC regulations, building more secure, efficient, and quick identification processes is a liability for the digital financial industry.
Due to increased threats of cyber attacks, customers are becoming vulnerable to data breaches and misuse of their confidential information. While on one end this drives high chances of legal proceedings for clients. It also exposes financial institutions to hefty fines as they fail to comply with video KYC regulations. The next section provides insight into customer onboarding and identification standards set by global authorities:
Regulations in Germany
As per the document issued in 2017 by the regulatory watchdog of Germany – BaFin (Bundesanstalt für Finanzdienstleistungsaufsicht), video based KYC is a legal obligation for financial institutions, especially the ones dealing with huge money transfers. For instance, banks require automated solutions to combat money laundering, prevent identity theft, and address other cybersecurity risks.
Video KYC regulations in Germany mandate financial institutions to train their employees in accordance with the latest trends and policies. This involves preparing them to conduct live video calls for verifying customers and their identity documents in real time. The regulatory body further ensures that financial businesses are abiding by the legal video KYC regulations.
Regulations in India
The Reserve Bank of India (RBI) put forth certain requirements for financial institutions regarding KYC video verification in early 2020. This involves upgrading operations by incorporating digital IDV service to ensure remote validation of customers. As the COVID pandemic was on a rise at that time, RBI made the Video-Based identification Process (VBIP) mandatory to counter the spread of this virus.
RBI certain amendments to existing KYC rules for banks. As per these, financial institutions need to leverage advanced technologies in their Customer Identification Process (CIP). Video KYC regulations in India entail the submission of identity details in an online form while scheduling live calls to present supporting documents. It further involves the following steps:
Authorized Registered Intermediary (RI) official should initiate the video KYC process after obtaining consent from customers
In order to detect liveness, the official should ask random questions and records the responses
The personnel conducting video kyc verification should ask end-users to present their signatures and cross-verify their identity through OTP
As per video KYC regulations, after document and signature validation, facial features should be matched with ones on Adhaar cards
After verification, the video recordings, responses, and other analyses should be updated in databases
Regulations in Spain
The regulatory body of Spain SEPBLAC (Servicio Ejecutivo de Prevención de Blanqueo de Capitales) ensures implementation of video KYC regualtuoins. As per the guidelines, financial institutions need to conduct online identification of their customers by using live calls. A regulation put forth in 2016 regarding non-presence identification obliges them to perform video kyc verification while registering global users.
In a Nutshell
Online video identification is the improved form of the KYC process which is eliminating the need for manual verification. By automating client onboarding, financial institutions need to incorporate certain policies. As per video KYC regulations, banks and other firms need to provide remote identification to streamline their digital operations. This way, financial institutions can make their onboarding as well as identity verification process more secure and fraud-free.
About Author