5 Beauty Launches You Can't Afford to Miss
4 min read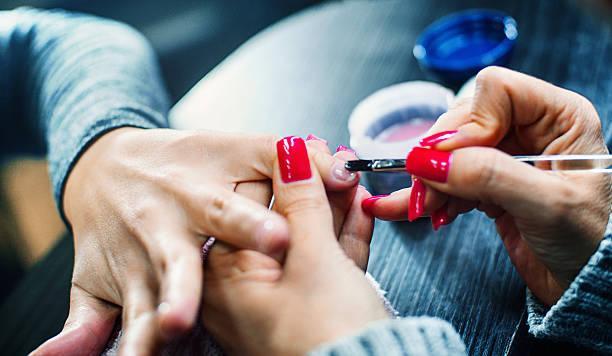 Last Updated on June 17, 2022 by Aaron Thompson
The beauty industry is ever-changing, and every day there is a new product launched into the market. The industry is filled with products ranging from facials, pedicures, manicures, etc. Not all these new products capture the market's attention; however, some perform well due to their unique effects and ability to address certain or multiple conditions.
These products contribute to the global beauty industry's popularity and market cap. While selecting the best products to buy, you need to consider recently launched beauty products. You also need to focus on their performance attributes and contributions to your beauty. Here are some beauty products you need.
1. Bluesky gels
Bluesky is one of the companies that manufacture revolutionary gel products. Within their launched portfolio, you will find various gel products such as Bluesky gel polish, Bluesky gum gel, Bluesky bulker gel, and many other nail extensions and polishing products. They have different types of gel and colors to enable you to blend and match the products with your outfit.
The gum gels are suitable for nail extension, sculpting, and enhancing your nails as you desire. The products also last longer once you apply them, and you do not have to worry about the stress of removing them. The Bluesky gel polish collection consists of a list of vegan-friendly polishes, and they offer you anything you need to create the perfect nails.
2. Olive & June Pedi Kit
This is the brand to consider if you need a perfect pedicure kit. The kit makes home and DIY pedicure an easy process, and you do not need the help of anyone since you can tackle the task more manageable with the correct items provided by Olive & June Pedi Kit.
In the kit, you will get a cuticle remover, mini buffer cube, a clean-up brush, toe separator, foot file, the Posey, foot serum, cuticle pusher, and nail clippers. The kit saves you the burden of buying these products independently since they are assembled for you. You also get a Pedi box which makes storage easy, and you will hardly lose any item in your pedicure inventory.
The Posey is part of the kit to enable you to relax your foot in the correct position as you do the pedicure. Having all these items from one manufacturer makes it easy to have uniformly performing items in your kit.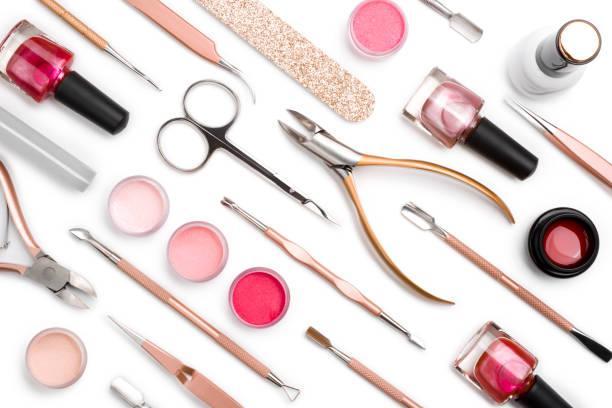 3. L'Oréal Paris Pure-Sugar Scrub Purify & Unclog
L'Oréal is one of the leading manufacturers of beauty products, and it leads in various fields by manufacturing the best beauty products. This year it launched the L'Oréal Paris Pure-Sugar Scrub Purify & Unclog, which is suitable for scrubbing different types of skins. The facial scrub is good for preventing acne growth on the face leading to smooth, soft, and gentle skin.
The ingredients used include granular sugar and kiwi seeds which are suitable for eliminating all the dead skin leaving behind soft and smooth skin. It has no chemicals to avoid reacting with skins, and you can use it for dry and oily skins. It is suitable for those who love gentle facial scrubs with excellent results. It is friendly for both male and female users. It also has antioxidants to prevent darker skin tones and the formation of acne.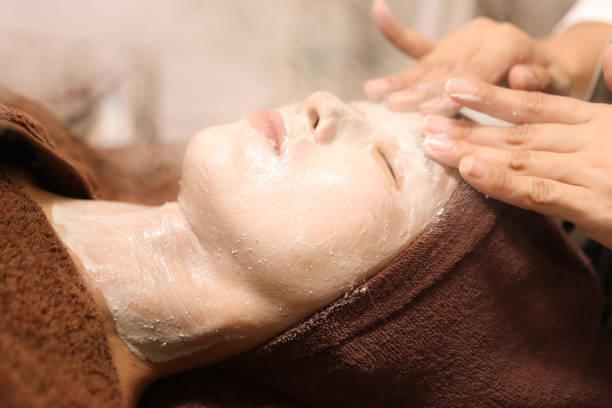 4. Good vibes 100% Pure Cold Pressed Carrier Oil
A good carrier oil is one of the best ways to nourish your hair and skin. This carrier oil is suitable for all hair types, such as damaged hair, dry, frizzy, oily, and many more. It can also be ideal for addressing various skin issues such as excessive sunburn, wrinkles, and signs of aging. It is an excellent anti-aging product that will aloe help you maintain silky hair and smooth skin.
It is fully organic, consisting of pure, vegetarian, and natural ingredients. The ingredients used are also organically grown to avoid the effects of chemical reactions on your skin. It has no chemicals, including preservatives, dyes, and synthetic products, to deliver the best nourishment to the skin and the hair. It also regulates sebum production, and the ingredients used are antioxidants to prevent acne and uneven skin tones. You can also mix it with other organic facial products such as lotions.
5. Shankara Soothing Lip Oil
Without proper nourishment, the lips can become dry and crack. Therefore, you need a good soothing oil to keep them succulent and healthy. The Shankara soothing oil is suitable for dehydrated lips. You can also use it anytime- indoors or outdoors to keep your lips healthy.
The oil has coconut oil and lavender oil mixed with other ingredients such as chamomile to give you a perfect, smooth, and hydrated lips. It is gentle on the lips and can heal various lip infections, inflammations, and other conditions. It also has other organic products such as algae, turmeric, and vitamin E, which are suitable for preventing infections. These ingredients reduce the acidity levels around the mouth regions to prevent adverse effects on the lips. The ingredients also improve circulation around the lips leading to glossy lips the whole day.
Conclusion
As you pursue beauty, you must be updated about the latest and most effective beauty products. Maintaining your confidence in yourself is important by keeping up with the latest launched beauty products such as the listed ones.
About Author