5 Must-See Columbia, SC, Attractions for History Buffs
3 min read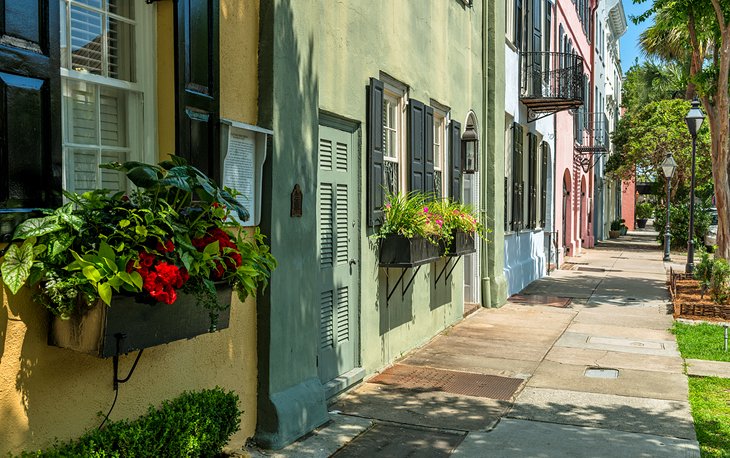 Last Updated on November 14, 2022 by Aaron Thompson
Columbia, South Carolina, is one of the most interesting cities in the country. Not only does it have a lot to see and do, but its history is truly interesting to anyone who loves to learn. If you're new to the area and want to get a hands-on view of the history of this great area, these are the top five stops you should make!
Robert Mills House
Robert Mills built this home in 1823, meaning its 200-year anniversary is upon us!  Full of incredible gardens, a boxwood maze, Venetian windows, and a Greek revival style, you'll never run out of things to look at and learn about.
This is an incredible stop that not only walks you through the history of the house but parallels it with the history of the entire country and how that affected the people who lived in this home. This is an incredible stop.
Woodrow Wilson Boyhood Home
Although you won't see this beautiful property amongst the many Columbia houses for sale, it's still worth a tour! Although Woodrow Wilson was born here and only spent a portion of his life here, many still see this as an incredible stop to learn about the 28th president of the United States. Still furnished with some of the original furniture, this Victorian-Styled home seems incredibly modern from the outside. You can learn a lot and possibly get inspired to do greater things from just one visit!
Taylor Burial Ground
Thomas Taylor helped found Columbia, South Carolina.  Although his past is questionable and has its roots in slavery and the trade of human beings, this is an important stop to get to see how this type of behavior was treated back then.  This is on the land of his original plantation and has 200 years of history packed into it.
USC Horseshoe
If you need a break from everything and want some fresh air, check out USC Horseshoe. This wide-open park offers the chance to slow down and take in the history of the area. Special events are held here, but usually, these greens are full of students and educators taking the chance to relax in the same place they have had for over a hundred years. This is an incredible destination.
Hampton-Preston Mansion and Gardens
Mansions and gardens are often some of the most scenic and beautiful stops you can make.  The Hampton-Preston Mansion and Gardens are worth the visit!  This is one of the four house museums managed by Historic Columbia and has been at home in this city for over 200 years.  Full of historical artifacts, as well as a realistic walk through the property that's honest about its dark past and the fascinating people who have lived here: this is worth a visit. 
Columbia, SC, Is a Historians Dream Come True
Whether you're from the area and want to get to know it better, or you're traveling here specifically for the history, there's a lot to see in Columbia! Consider making a stop in this incredible city soon!
About Author