Crucial Reasons Why Businesses Need SEO
4 min read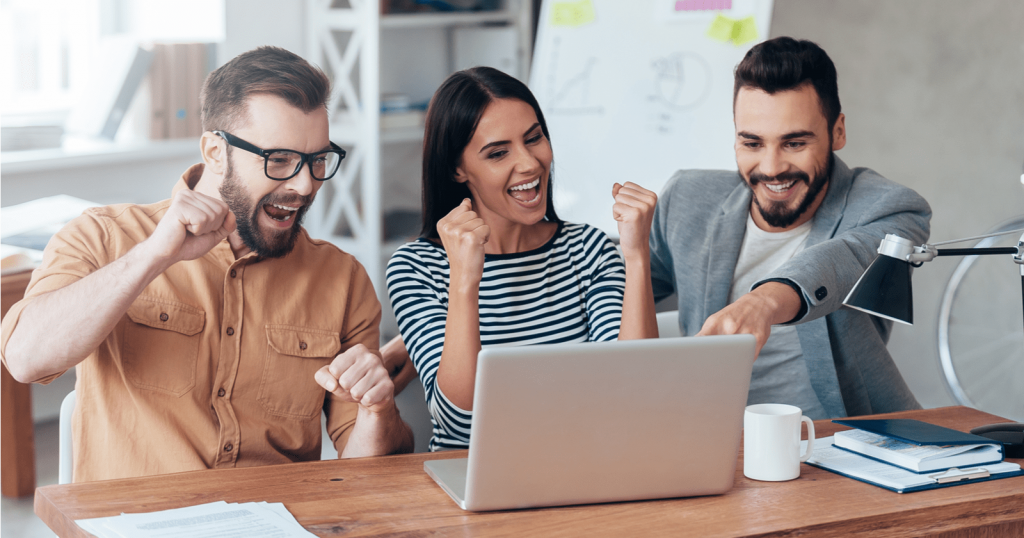 Last Updated on August 6, 2023 by Aaron Thompson
The number of businesses presents online increases every other day, resulting in huge competition in the business environment. Therefore, businesses interested in improving the chances of their website's listing must not waste any more time and choose an SEO company that can fulfill their requirements.
Looking at the dynamic business environment today, SEO is an important aspect for promoting a business and getting access to a wider base of customers. However, to achieve this goal, companies must focus on offering quality content with information relevant to customers' search.
But quality SEO content alone is not enough to boost the ranking of a website. This is where SEO comes into action as it helps businesses improve the ranking and visibility of their website.
Besides all of these reasons, many other instances depict the importance of SEO in running a business in modern times. Ever wondered why businesses need SEO? Well, let us find out.
SEO visibility enhances consumer trust: Irrespective of the size or scale of the business, when visitors see a website on the top of the search results, it automatically triggers a positive outlook for the brand. People place their faith in search engines to put the best websites on the top of the list. Therefore, having a website that shows up on the top of the search results automatically boosts the trust people have in the website.
Generate quality traffic: Traffic generated in organic search is the best quality traffic one can get. Why? No complex reason but in simple words, people are searching for the problem solved by the business. Drawing quality traffic can help companies reduce investment in expensive advertisement efforts to attract people. Search traffic means these customers are already interested in the product or service offered by the business.
Also Read: Improve the Online Presence of Your Business with SEO
SEO would not burn a hole in the pocket: Digital marketing is expensive, and there is no debate here. However, unlike expensive PPC campaigns, SEO is free unless businesses employ an SEO service. Gaining the necessary knowledge about SEO can help enterprises optimize their website without spending a lot. SEO is much more effective than any other ad service available in the market.
Stay ahead of competitors: Building an effective online presence with effective optimization strategies can be very helpful in generating quality leads and facilitating successful conversion. However, staying at the top of search results is not that easy as websites need to showcase better user experience, quality and relevant content, and various other factors that can influence the ranking of a website. In case of any confusion, feel free to check out the Brainvire website to simplify things.
Increased leads and conversions: There are various products and services available, but businesses with an effective SEO strategy can always stand out. If a company can solve the problems of customers, it can increase the number of leads and conversions. If a small business can generate over $100000 worth of Search Engine Optimization results in just five months, the company can do it. However, it is vital to ensure that the SEO strategy is full proof and effective to put the business on the path to higher conversions.
More Updates
Enable customers to find the business: These days, people begin the buying journey by researching the internet's product or service. When customers are looking for a solution to their problems, businesses with effective SEO efforts can swoop in and sell the key to the customer. Optimization of websites plays a crucial role here as it allows the target audience to reach the business without much complication.
Get access to meaningful insights: One of the primary advantages of SEO is that it provides businesses with valuable insights that can be used to enhance sales. There are various tools available online that can be used to develop a strategy with the data collected from the website. This will allow businesses to determine both the good and bad characteristics of the SEO strategy adopted by the industry.
Conclusion
The algorithms used by search engines to determine the rank of websites are constantly changing. This means that SEO strategies must be update continuously to keep up with the latest trends and changes in the algorithms. There have been many cases where businesses want to implement SEO in their business but are unsure how to get started. There is no need to panic as you can visit the Brainvire website to learn more about SEO and take your business to your audience. Reach us today!
About Author