Digital Documentation: Potential Benefits and Associated Risks
3 min read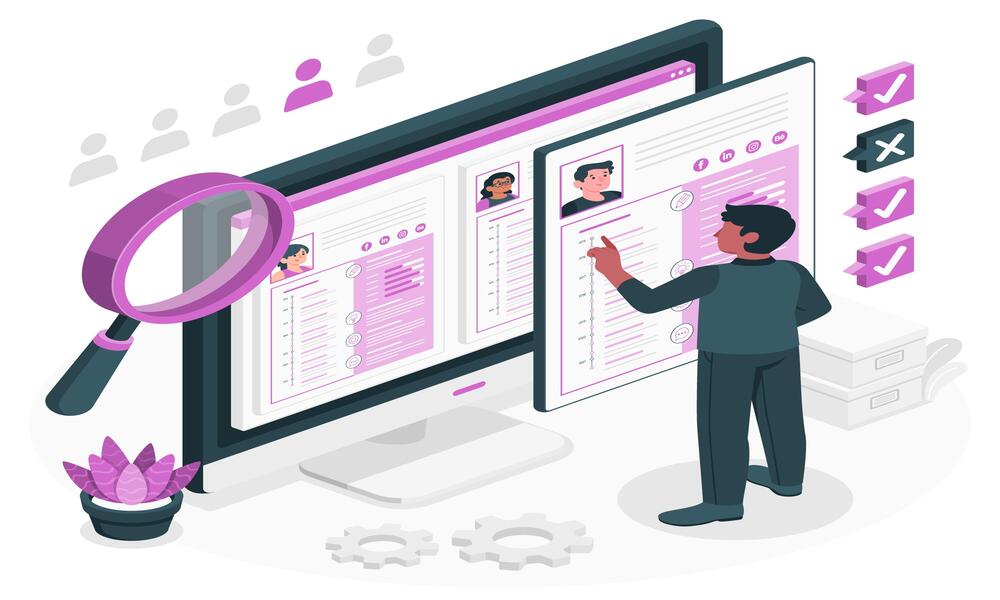 Last Updated on August 17, 2021 by Aaron Thompson
Comprehensive, understandable, and secure is the appropriate approach for Digital Documentation. With the advancing pace of digitisation and the widespread implementation of digital tools, the notebook has become obsolete and counter-productive.
What to Document?
The first question that comes to mind is, what to document? Are there lists provided to work upon? Does the content demand special requirements? If the answers are in the affirmative, a tool that gives the desired freedom and flexibility is the preferred choice.
People must have the ability to continue carrying out the same work processes unaffected but with added assistance from the technical possibilities offered by digital documentation.
Benefits of Digital Documentation
Here are some benefits and opportunities offered by digital documentation solutions as opposed to traditional methods:
Photographic Documentation
Photographic documentation and other visual documentation types play a pivotal role, especially if an employer's team gathers massive heaps of data that involves images every day.
Under such scenarios, people require a suitable medium to document data from images. Digital documentation facilitates images to get imported into the documentation seamlessly and have them saved where they need them.
Desired Layout in Reports
If people create their reports with their own layouts or fill out forms provided by the program, then they must be able to develop them with the tool.
Digital documentation enables integrating all the necessary modules and helps make adaptations to comply with people's specific requirements for layouts in reports.
Legal Certainty
The legal certainty of a system relies on traceability, i.e., How was the data created? The system must plausibly document when the data was collected and by whom.
Pay undivided attention to whether any subsequent alterations or additions to the data are always recognisable in full. Inspect the security measures built into the system to establish that it prevents any attempts at manipulation.
Post-Purchase Support
After the purchase and implementation of the system, account for challenges that might follow. Consider what support services are relevant as well as their subsequent costs.
Clarify with the supplier about the level of training required (time and costs) so that users can efficiently and productively operate the tool.
Risks of Digital Documentation
According to a study, probative filing of digital documents has manifested into a strategic deterrent for 59% of business decision-makers.
Besides offering a plethora of perks, digital documentation also offers certain risks that must be accounted for when transitioning.
Risk of Regulatory Non-Compliance
While the law permits businesses to employ digital documents as admissible proof, they must also corroborate that their archiving arrangement complies with the strict legislation in effect.
There is a risk of sanctions for those who do not adhere to conservation or production of authentic digital document measures in case of an audit.
Risk of Audit
Companies must produce any demanded genuine digital documents at any given time for any legal regulation or audit. Businesses must ensure that all original documents are readily available and understandable for any legal affairs.
Risk of Damage, Loss, or Fabrication of Digital Proof
A business must ensure that all authentic digital documents are indestructible and cannot be tampered with, as they are required to be readily available at any time as demanded by legal enforcement authorities.
Risk of Company Heritage and Culture Loss
Several businesses have realised the potential worth of their digital heritage for conserving company-specific documents concerning their business. These documents hold value for the business' heritage and economy, and thus, must stay secure.
With such associated potential risks, it is imperative that people approach a verification company like AuthBridge, which is the largest verification company for boarders, employees, and partners.
Final Words
With the advent of digitisation, businesses are making the switch to digital documentation. There is no better alternative when accounting for factors that include time, cost, and legally secure storage of critical data.
Digital documentation simplifies mundane tasks and makes things efficient and secure, provided that a company has chosen the appropriate application for their organisation.
About Author