How To Make An Email Without A Phone Number Verification?
4 min read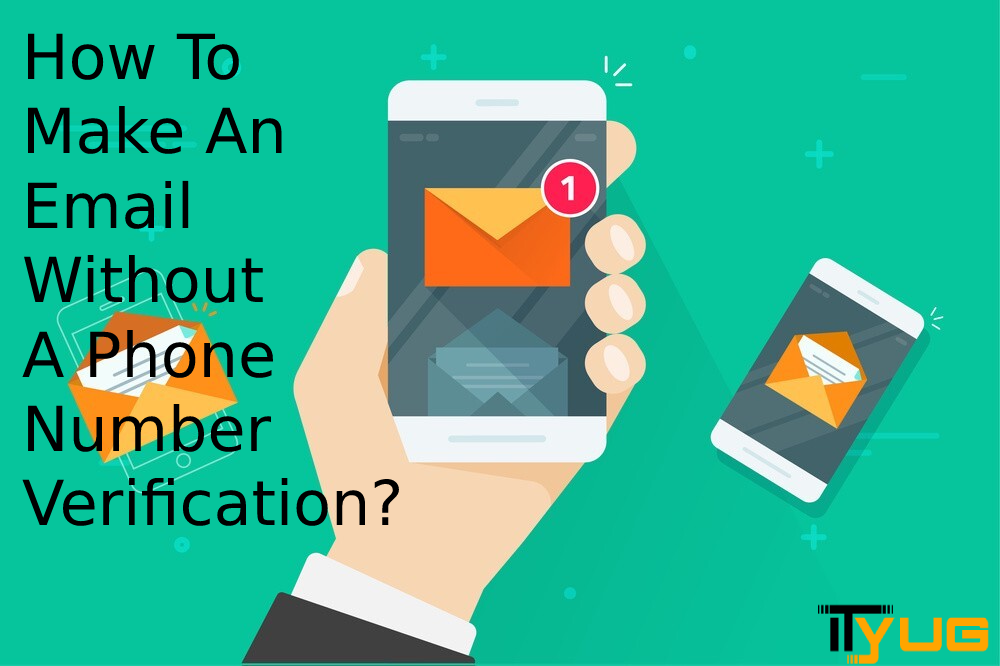 Last Updated on July 31, 2021 by Aaron Thompson
List of Free Email Service Providers
Hola! Are you searching for ways to create an email address without phone number verification? but, You have always noticed that while creating an email account, you are asked to provide your phone number. Why do companies ask for it? Essentially they ask for your phone number to make sure your account has a clean chit! Additionally, there is no activity attached to your contacts or background that violates certain rules and regulations. Besides, your phone number is asked for an alternative login option in case you happen to forget your email account password. And providing a phone number is a too personal thing, isn't it? Do not worry! We welcome you to a free email service providers list that does not ask for phone number verification.
Go through this list of 10 best email service providers with their best features as well as limitations and choose one for you!
MAIL.COM
One of the free email service providers is Mail.com. You can get the desired email address without providing your phone number. What you need to do is to sign up with Email.com, provide your name and the email address you want to create, answer some simple identity verification questions, and the password. That's it! Your email account will be created within three minutes.
Features: Email Alias, Two-Factor authentication, free email mobile app, free online Office suite, fast and fuss-free services.
Limitations: They offer only 65 GB storage to free users and an attachment can be accepted up to 30 MB. Additionally, you will have to offer an alternative email to sign in.
TUTANOTA
Tutanota offers you a free email without phone number verification. You can easily get an email account by anonymously signing up. Moreover, you will not have to face tons of advertisements on the app because it is fund by donations and premium accounts. If you want to upgrade your account, just 1 euro per month will be require to spend on premium.
Features: Adds Free, allows anonymous sign ups, it is encrypt, adds another layer of security
Limitations: 1 GB storage space
GMX MAIL
A listed company in Germany runs Global Mail eXchange (GMX). The company has been running since 1997 and upgraded its services in 2019. You can create an email account without a phone number and access unlimited storage.
Features: no storage restrictions, free email
Limitations: 50 MB attachments are allow, asks for alternative email, show up advertisements
PROTONMAIL
Protonmail is a Switzerland-based email provider company that offers encrypted email. Putting it in simple words, you can send encrypted mail to password-protected people and they will automatically expire within selected days.
Features: free email without phone number, encrypted emails
Limitations: can send 150 emails a day, offers limited storage space of 500 MB
MAILFENCE
This is one of the best free email service providers with facilities of encrypted, adds-free, and free emails. Moreover, you can sign up for an email account by offering an alternative email.
Features: encrypted, no tracking, free email, privacy
Limitations: alternative email required, 500MB storage
GUERRILLA MAIL
If you want to create a fully anonymous but temporary email, go to Guerrilla mail. Moreover, it allows you to create a free temporary email without sign up.
Features: free email, no sign-up required
Limitations: Temporary email, allows an attachment of 150MB
EMAIL ON DECK
This is also a temporary email provider. You just need to identify you are not a bot and thus get a temporary email for yourself.
Features: free email
Limitations: offers only temporary emails
MAILINATOR
Well, this is an interesting free email provider! You create a public email or say you can control an email address that someone can else has created. Additionally, you can acquire the email without sign-up.
Features: No sign-up required
Limitations: offers public email addresses
MAILNESIA
Mailnesia allows you to own an anonymous email within seconds. Go to the Mailnesia site, create an account without registration and get then get an email inbox.
Features: no registration required, no phone verification, get instant mailbox
Limitation: offers public email address, but it does not allow you to send emails, can receive only
TEMPINBOX
Temoinbox email service provider is a better alternative to MAilnesia. Additionally, it allows you to create a public email account and get a mailbox within seconds. Though you can only receive emails through it.
Features: free email without phone number verification, instant mailbox
Limitation: offers public email, can only receive email
recommended: How Do I Log In to Hotmail Email Account
About Author