Find the perfect PG in Bangalore with Stanza Living
4 min read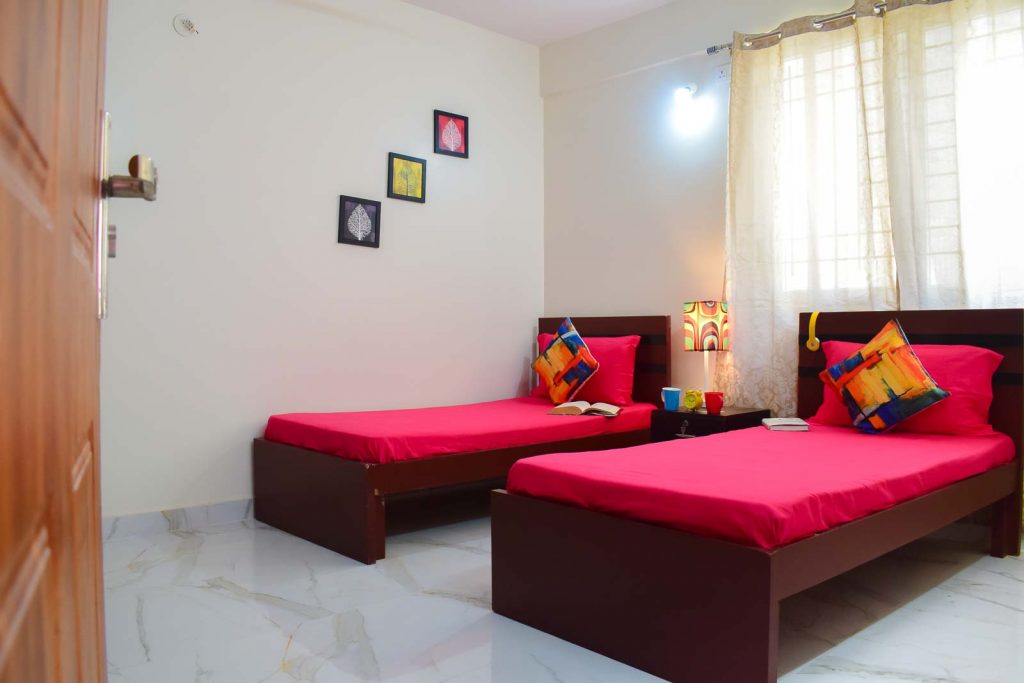 Last Updated on May 8, 2022 by Aaron Thompson
Are you a college student who has moved to Koramangala? Are you looking for a PG? Well, if you are looking for a PG in Koramangala, Bangalore, then this article will help you find the right PG for you and will also make you understand the aspects that are involved with finding a good PG. If you are someone who is not okay with the rules that are usually set by hostels and the lack of independence, then PG is a better option for you. it is not only independent. But also much cheaper in terms of cost as there are lesser facilities that you anyways won't require if you want to stay as a paying guest.
First, let us understand what is a Paying Guest?
Living in a PG is different from living in a hostel as there are lesser services but it has more of a house vibe. You stay in someone's house and pay for food and accommodation. It is like a lodger where you can pay the rent and live like you would at your home. Where you might also have to cook for yourself. This is a great way to stay at a place and pay a minimal amount. If your budget is low, then a PG is a great option for you and you can consider staying at one if it fits all your requirements.
How does one find the perfect PG accommodation?
Moving out of the house can be a challenging task especially if you are away from your home city. You can move to a PG without going through the hassles of finding a lot of options. As you can get all that online with the help of Stanza Living. The Stanza Living website has all the options you need according to the location that is most suitable for you. suppose you are looking for PG accommodation in Koramangala, Bangalore, then you can specifically look for the place nearby your office or college as this will make your stay better and you won't have to travel much either.
The Stanza Living website has a wide range of filters that you can choose from. It has all the list of your preferences that one would need to have a good stay. With filters like occupancy, location, price range meter, and services. You get to select according to your needs and then scroll through a wide range of options. This will help you to find exactly what you are looking for within your budget.

Is the facility hygienic?
This is one of the main concerns of a lot of people since the pandemic has made us cautious about our surroundings. And how we need to deal with them. There is an utmost need for a clean place and this can only be made possible if there is proper service provided to at least keep the place clean and hygienic. It is like a bare minimum and there should be no compromise with that. Stanza living provides all the guests with a great housekeeping service. Where they believe in maintaining top quality hygiene and there is also hygiene maintain in the food that is a part of the service provided by Stanza Living. With the help of the online website. You can find everything you need in one place and be stress-free about living there. As you won't have to worry about maintenance. You also get laundry service and room cleaning as part of the package. So you are not just paying for the room but also paying for all the great services, all in one.
Is the PG Covid-safe?
We all are aware of the pandemic that struck us all and made our lives difficult. We are still going through the severe impact of Covid. And this is why we still need to make sure that the PG facility is also concerned about it. And takes precautionary measures to keep the place safe. Even though the cases are on the lower side right now, this does not mean that it has completely vanished. This is why we need to be safe, therefore there is a proper sanitization unit set up. In the PG and there is also a proper following of all the WHO norms that are important to follow even if Covid cases are less. This is important because we cannot take any chances with it. There is thermal monitor done to keep a track of everyone's health and there is a need for some medical and travel history in the beginning so that a safe environment in the PG can be maintained.
These were some of the FAQs that come to our minds when we are looking for the perfect PG for ourselves. So if you are searching for PG in Koramangala Bangalore, then you should consider Stanza Living for the best options.
About Author