How Do I Log In to Hotmail Email Account
4 min read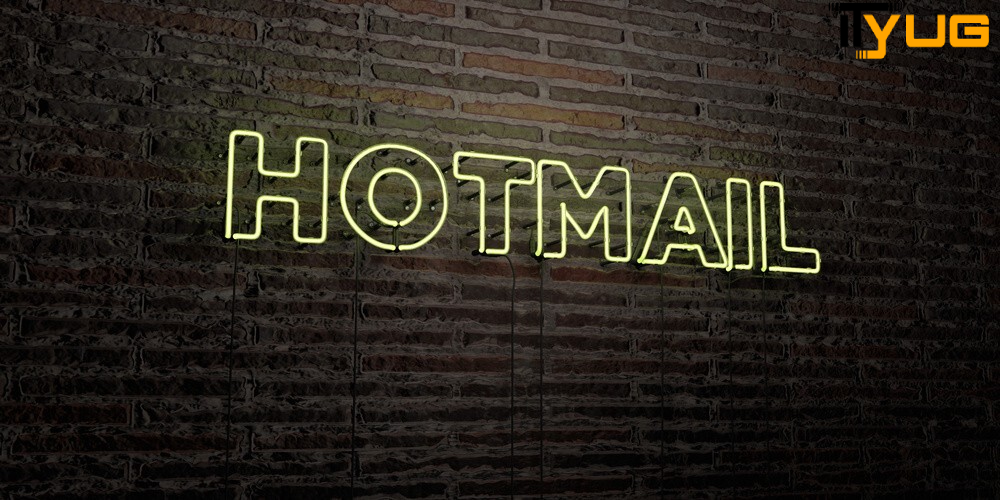 Last Updated on July 28, 2021 by Aaron Thompson
Microsoft Email service Hotmail is one of the famous email services available on the internet. Although this webmail is backed by Microsoft and is now known as Outlook Hotmail email services, allows you to send and receive email via the internet.
Read on to know what is Hotmail services, how to log in to your Hotmail email account on various devices, how to reset your Hotmail password, and more. All your queries affiliated with Hotmail webmail have been answered in this blog.
What is a Hotmail?
Hotmail is a webmail service founded by Jack Smith and Sabeer Bhatia in 1995, however, the webmail was launched on 4th July 1996. It is one of the first email services after Four11's RocketMail (now known as Yahoo! mail), which enabled users to send and receive emails in the presence of the internet. You can visit Ityug247 for more information.
What is the Outlook.com Hotmail page?
In the later years of its launch, Microsoft acquired the Hotmail webmail services. By the year 2013, Hotmail had more than 300 active users when Microsoft rebranded Hotmail to Outlook.com and shifted all users to it. However, the Hotmail login page no longer exists, old Hotmail users can still use their accounts with the same domain and in a new Outlook interface.
Are Hotmail and Outlook.com the same?
Yes, both the emails are pretty much the same and have the same interface. There is only one difference between both of them that old users ( before its rebranding in 2013) have their Hotmail email address with Hotmail domain. Whereas, new users can sign up for a Hotmail account but the domain will look as @outlook.com.
Story Behind Hotmail name
If you have noticed the domain name of Hotmail, it consists of the letters HTML. HTML is a markup language, which is use to create web pages. Founders of Hotmail tried to opt for a name that includes mail with HTML, thus Hotmail was chosen after many possibilities. That is why Hotmail was named Hotmail in the initial stages.
How to log in to Hotmail Account?
You can log in to your Hotmail account using either a web browser or a mobile app. Along with it, Hotmail provides a single-use-code facility to access your account without a username and password.
Log in to your Hotmail account using a web browser/ computer system
Visit the official Hotmail login page of Microsoft – www.hotmail.com
Click on the Sign-in button and enter your Hotmail email address carefully
Hit the Next button
Provide your Hotmail account password
Press the sign in icon
Log in to your Hotmail account using a mobile phone
Launch the Outlook app on your phone for your Hotmail login account
Press on the get start option
A new login page will appear on your screen
Feed your Hotmail login account address and click on the continue option.
Enter your Hotmail Account Password
At last, hit the sign-in icon to access your account. Skip the Add Account form.
Now, you can send and receive emails using your Hotmail account
How to set up the Single-use code?
You can access your Hotmail account directly through a single-use code. In other words, you don't need to enter your Hotmail account password and the username if you have already set a single-use code. Let's see how it works and how to set it.
Visit the www.outlook.com page
Now sign-out the already signed in account
Click on the single-use code sign-in appearing on your screen.
Enter your Hotmail email address in the first field
Now, enter your mobile number associated with your account in the second field
Click on the text me the code
Enter the code in the respective field and click on the sign-in button.
Your Hotmail inbox will open.
How to update a new Password to your Hotmail email account?
If you have already logged in to your Hotmail or Outlook email account, go to the profile picture
Click on view account
Go to the change secret words by entering your present secret key
Click on sign in
Now, click on the send code
The code will be sent to you via the mobile number or the email address
Enter the code you have received
Now, enter the present code, new code, and confirm it by entering it again.
Click next
You will receive an email confirming your secret code urf password has been chang.
Some tips for a smooth Hotmail account login
Make sure your login credentials are correct
The internet connection is so good as well as stable
The web browser you are using for login is cache and cookies-free.
You are using an updated version of the web browser, mail app, and the device
Ensure the device is viruses and malware-free
Fix all hardware errors
Recommended: 5 Benefits of SEO Optimization in Detail
About Author