How to Get Ready for Canadian Immigration in 2021?
5 min read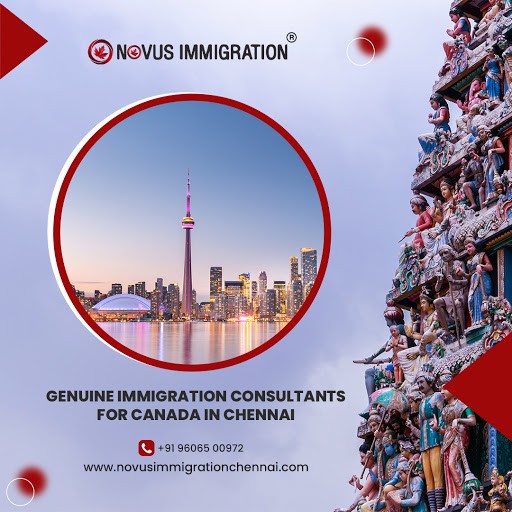 Last Updated on August 21, 2021 by Aaron Thompson
Keeping yourself ready for Canadian Immigration: Canada Immigration Consultants in Chennai
What to Ask (and Not to Ask) when immigrating to Canada
Let's say you, yes you! Intend to immigrate to Canada. Of course, you are willing to find a fast and easy way for immigration. However, what if we told you to avoid asking specific questions when you intend to immigrate to Canada? You would probably wonder why is that. Isn't it a legitimate question to expect a fast, easy, cheap and guaranteed immigration option?
Avoid asking these questions!
Don't ask: "Can you offer me an easy immigration option?"
The process of immigration to Canada is challenging. Why? Simply put, millions of people want to immigrate to Canada. However, Canada can accept a limited number of immigrants every year. Therefore, they put many measures to cherry-pick the best candidates. For example, some of the typical requirements include the following:
• Knowledge of either English or French languages: To verify language abilities, you need to take an official test and get high scores. Unless you master one of those languages, none of the existing tests is easy.
• Post-secondary education: If you do not hold a post-secondary credential, you will have limited options to immigrate to Canada. Regardless, you need to evaluate your credentials via specific organizations. Of course, this takes time and money.
Don't ask: "Can I immigrate quickly?"
When Express Entry was introduced in 2015, the system was intended to enable faster processing of immigration applications. IRCC aimed to process 80 percent of all Express Entry immigration applications in six months or less. Notably, the time it takes for IRCC to process a permanent residence application is only one part of the Express Entry process. So, you should anticipate that the entire process will be longer than the average processing time listed above for the permanent residence application.
Don't ask: "Can you offer me a cheap immigration option?"
I hate to break it to you, but immigration to Canada is costly. Of course, if you decide to do it yourself, you do not need to pay professional fees to a practitioner.
However, the complex and ever-changing nature of Immigration rules means that regardless of applicants' research and English language skills, some will still make mistakes which are hard to correct, if they can be fixed at all.
So if you are going to use a paid service, it is implied that your profile should remain in the hands of experienced professionals, after all, would you allow an inexperienced doctor the chance to operate without the necessary credentials or experience? So why would you risk your chances of starting a new life to save a couple of dollars? Contact us today to receive a free consultation call or simply fill-up our assessment form for a free eligibility assessment.
Don't ask: "Can you guarantee my success?"
What a weird question that we hear a few times a month! Let me us frank with you. No one in this world can guarantee your success. Here are some reasons:
• The decision-maker is an immigration officer, not the immigration practitioner: How can you expect the middle-man to guarantee the decisions of the authorities in charge?
• Whether we like it or not, the immigration officers can incorporate their discretion in the decision-making process. Of course, they have to follow the immigration law, but the law leaves room for them to decide. Even courts rarely interfere with the job of an immigration officer.
• Sometimes unforeseen issues result in refusal or rejection of an application. For example, Canada may exit an international treaty or the new government may decide to stop a popular immigration option.
• Since the immigration process is time-consuming, your situation could change.
If you request guaranteed results, you only push away honest practitioners. Consequently, you may end up with fraudsters or dishonest people who will empty your pockets or cause misrepresentation.
Common marketing gimmicks used XYZ consultants:
Offering you job services and post landing services:
99% of the agencies claim to offer you these services but in reality, these services are provided free of cost to you by IRCC. You and your family can get free in-person and online services to help prepare for and adjust to life in Canada. We call these pre-arrival services. However, you can't get pre-arrival services if you're coming to Canada for a short time. That is, you're a temporary resident visiting, studying or working in Canada on a visa or permit.
Giving you discounts that are too good to be true? Perhaps they are!
99% of XYZ agencies claim affiliation to RCIC and hence if you choose to get direct consultation or authorized representation on your file they will explain to you that it will be more expensive and hence not preferred by them. These agencies find it cheaper to give you consultation through their untrained staff who have as much knowledge you have about the system that you can reasonably gather online. To have an ICCRC Regulated consultant giving you one on one consultation, these immigration consultant firms will have to spend way higher than the cheap fees they offer their services at.
All they care for is a SALE!
Novusimmigrationchennai.com is one of those Best Immigration Consultants in Chennai for Canada, We at Novus immigration Chennai are dedicated to offering the best and quickest Immigration process through one of our Express Entry Program. We do every now and then process from application completion to landing in Canada cities and getting PR in Canada.
Conclusion
There is no magic wand in finding your way in the labyrinth of immigration. Nonetheless, your critical thinking remains your best friend. We believe in representing you legally and providing you the realistic picture even if the chances are bleak
If you wish to visit or move to Canada, please fill out our free assessment form. We will review it for free, but we will contact you only if we find an opportunity for you. Alternatively, you may book a consultation session. Novusimmigrationchennai.com is one of those Canada Immigration Consultants in Chennai
Happy Canada Immigration!
More Details:
Website: https://www.novusimmigrationchennai.com/
Call Us: +91 9606500972
About Author