How We Can Get an Unsecured Business Loan?
4 min read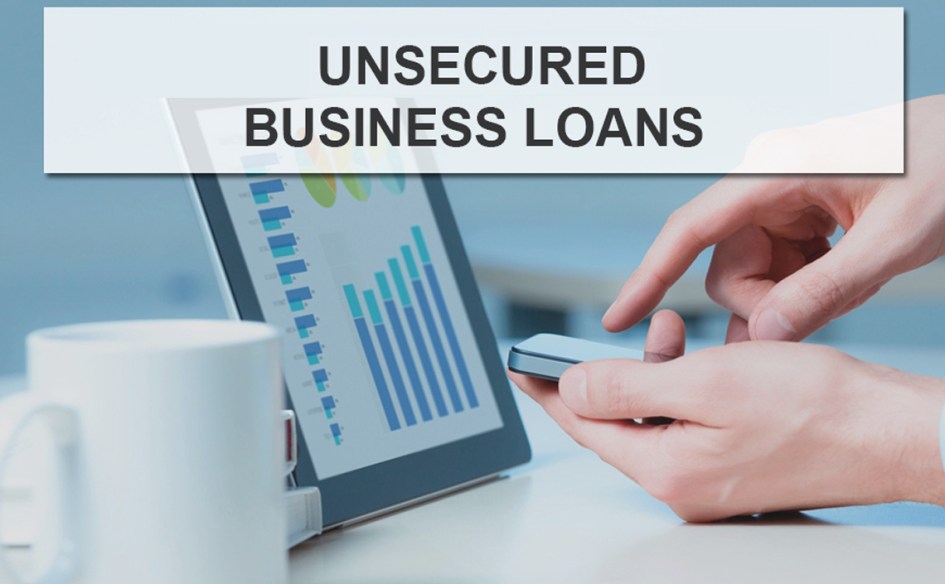 Last Updated on July 19, 2021 by Aaron Thompson
As the owner of your company, you will need funds to meet your business requirements at some point. You may want to buy new inventory, purchase equipment, expand your business operations, expand your office space, or hire new people. In such cases, you may not have the required funds to cover immediate costs, due to which you will have to apply for a loan. 
Applying for a business loan is the best way to manage your finances without any burden on your finances. If your business is doing well, you can opt for a loan and meet all unexpected expenses without any financial burden. However, it is not always easy to get the amount that you need. Some lenders may require you to pledge your personal or business assets as collateral. Therefore, it is important to find a lender that offers unsecured business loans.
Key features and benefits of unsecured business loans
An unsecured business loan is a credit facility offered by financial institutions to businesses without requiring them to pledge collateral. It comes with a host of features and benefits that can take care of your working capital needs.
It acts as a cash buffer to help you maintain positive working capital, meeting day-to-day operations smoothly.
There is no restriction on the end-use of the loan amount. You can use it to hire additional staff, expand your business premises, promote your business, invest in R&D – the choice is yours.
Some lenders offer up to Rs. 50 lakhs as a loan and allow you to repay within 12 to 60 months, allowing you to choose based on your needs.
Since it is an unsecured loan, you do not need to pledge anything as collateral. However, you must ensure that your business is profitable and can repay the loan amount without fail.
How to get an unsecured business loan?
Before applying for a business loan, you must assess your needs and evaluate your affordability. You should be able to repay the required loan amount within the stipulated EMIs. Also, you must ensure to meet unsecured business loan requirements before submitting your loan application.
Meet the eligibility criteria
A borrower can be a self-employed professional, sole proprietor, private limited company, partnership company in manufacturing trading, or services.
As an applicant, you must be at least 21 years old at the time of application or 65 years old at the end of the loan tenure.
You must have been engaged in your current business activity for at least three years.
You must have business experience of at least five years.
Must show a minimum yearly turnover of Rs. 10,00,000/-
Your business must have been waiting for profits for the past two years.
Your business' Income Tax Returns (ITR) must be at least Rs. 200,000/- per annum.
You must maintain a minimum CIBIL score of Rs. 750.
Prepare all the documents required
You must furnish the following documents to apply for an unsecured business loan to meet your business loan requirements: 
Identification proof: Valid ID proof and PAN Card (for both the borrower and the company)
Address proof: Voter ID Card, Passport, Ration Card or Driving License.
Income documents: Income Tax Returns (ITR), Balance Sheet, Profit & Loss Account for the past two years.
Bank statements for the past six months.
Proof of existence: Sole Proprietorship Declaration, Partnership Deed, Memorandum of Articles of Association, and the Board Resolution.
Maintain a healthy credit score
Your credit score plays a crucial role in your unsecured business loan application. It enables lenders to measure your eligibility for a loan. It is a three-digit number calculated based on five factors – credit history, length of credit history.
Close your existing loans
When you have multiple loans to pay every month, your business loan lender may not approve your application since you already have financial obligations towards which most of your profit or income is going. Before applying for an unsecured business loan, it would be wise to pay off your existing loans. It allows you to reduce the financial burden, and you can also improve your credit score. Clearing your existing debts has a significant positive impact on your credit profile.
Avoid applying with multiple lenders
You must keep in mind to never apply for multiple lenders at the same time. The reason is, whenever you apply for a business loan, your lender will make a hard inquiry on your credit history. Every time a lender makes a hard inquiry, your credit score drops by a few points. If you repeat this more than a few times, you will not only lose a significant portion of your credit score but your loan application may also get rejected.
In short,
If you wish to apply for an unsecured business loan, you must ensure that you meet your lender's eligibility criteria, have the requisite documents, and maintain a healthy credit score. You can visit your lender's website and conveniently apply for an unsecured loan online.
About Author