Important Points You Should Keep in Mind While Getting a Home Loan
3 min read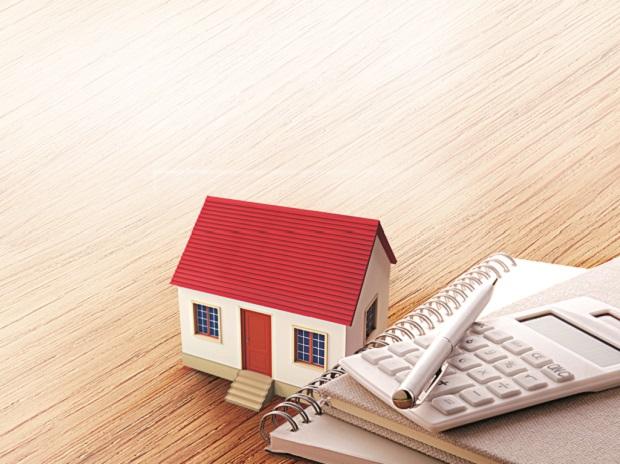 Last Updated on July 19, 2021 by EricJones
India's real estate sector has a newfound rejuvenation amid the global economic instability as its citizen's buying tendencies are changing significantly.
Affordable government housing schemes

like the PMAY, reducing interest rates, lower registration charges, etc., led to housing loan inquiries increasing by over 9% in the last quarter of 2020.
A separate report published by a third-party fintech firm indicates that the average home loan ticket size increased to cross Rs.26 lakh in 2020.
Since the amount involved is so high, potential borrowers need to be extra careful when approaching a lender for a home loan.
Here are some of the most important points that potential homebuyers should keep in mind when availing a housing loan.
Important points to consider when availing a housing loan
Type of home loan interest
Lending institutions in India extend two types of home loans to their customers, i.e., fixed- and floating-rate loans. Before applying for a home loan with any lender, study the market trends and discuss with an expert regarding which option to choose.
As the name suggests, a fixed interest loan levies a constant rate for the entire tenor. This option is better suited when the market shows signs of inflation and growing interest rates.
On the other hand, floating-rate loans are pegged to an external benchmark, and home loan interest rates might change several times over the tenor.
Floating rates are better if trends indicate liquidity boost, and they are slightly cheaper than fixed-rate loans.
Following the October 2019 RBI mandate, financial institutions are free to choose a benchmark issued by Financial Benchmarks India Pvt. Ltd. (FBIL) to decide their lending rate for home loans.
If the market shows signs of reducing interest rates and a borrower chooses a floating rate loan, he/she needs to keep a keen eye on these benchmarks.
For instance, RBI's decision to keep repo and reverse repo rates unchanged since May 2020 led to historic low-interest rates, which created favourable buying conditions in the real estate sector.
Use online tools like an EMI calculator to estimate the monthly outgo for the interest rate and settle on terms that best match your requirements.
Every loan comes at a cost, the details of which can be found in the fine print of a housing loan agreement.
Apart from the interest charged, a borrower pays several other charges like processing fees, application fees, and legal and administration costs.
Since the particulars of these charges vary among lenders, prospective homebuyers should compare the charges levied by different financial institutions before undertaking the home loan online application.
However, while opting for the lowest fees might seem lucrative, there are other factors to consider like reliability, promptness in rate transmission, after-sales service, etc.
Property location and resale value
A lesser-known home loan eligibility factor is the location of the concerned property. Essentially, if an applicant intends to buy a property in a well-connected region, he/she may be eligible for better home loan interest rates.
When approving a housing loan, lenders also consider the property's resale value, should the borrower defaults on payment.
A property located in a well-connected location with all amenities will be easier to resell. Hence, interest rates for purchasing such properties are usually lower than properties in backward areas.
To streamline the loan application procedure, some financial institutes also extend pre-approved home loan offers to existing customers.
These offers are also available on other financial products like loans against property, etc. You can check your pre-approved offer by providing your name and contact number.
Approach your preferred lending institution and enquire about such offers and ways to get more favourable terms on the loan. Learn everything you can about how this financial product works to avoid getting caught in the complications later.
About Author