7 Tips for Finding Infographic Ideas
5 min read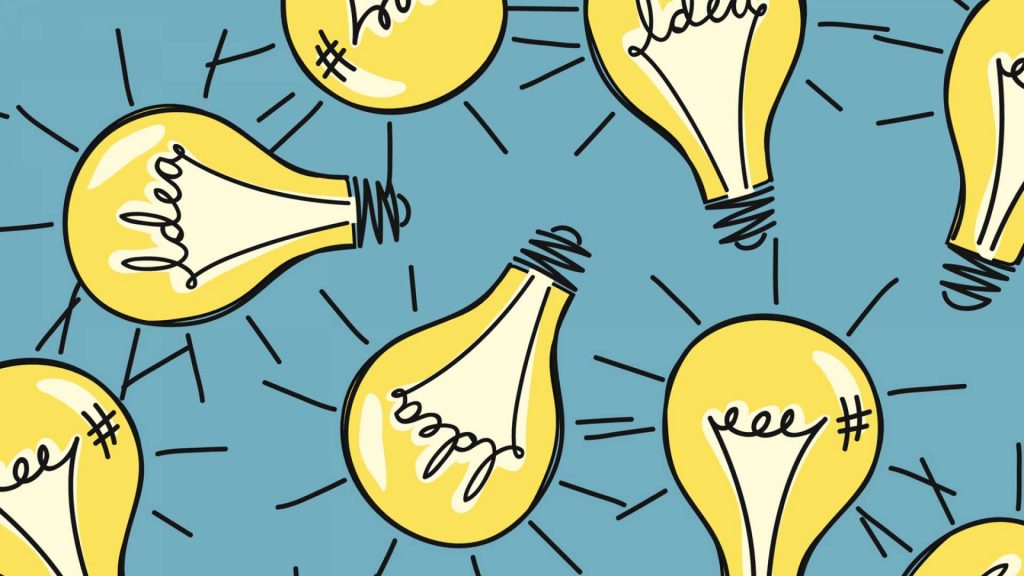 Last Updated on January 21, 2022 by Aaron Thompson
Let's talk about infographic ideas. Infographics are in high demand among business owners, marketers, and bloggers alike. Not only are they appealing in appearance, but they can help you convey information in an organized manner.
Infographics are visual presentations that you can use to display data or ideas in an easily digestible infographic format.
The infographic has become increasingly popular in recent years. It enables people to share and discuss information in a way that offers quick and effective communication. However, infographic creation can be challenging for some.
Fortunately, infographic creation is a skill that you can learn. In this article, we're going to break down seven tips to help you find infographic ideas.
Target your audience.
Your audience is the most critical aspect when it comes to infographic creation. You need to understand what your target audience is looking for. They are the ones who will be sharing and viewing your infographic. To build an infographic that speaks to your audience, you have to begin by understanding them. 
Who are they? What is their age group? What does their profession consist of?
The more detailed and personalized your demographics are, the better your content and infographic will be. By targeting your infographic to a specific audience, you are more likely to succeed in creating something that people want to share.
The last thing you want is an infographic no one will be interested in. So, do thorough research on who you want to reach out to, what they want to see, and what they will find valuable.
Have clear goals.
An infographic without any goals is pointless. With the infographic you're creating, have a clear purpose or intent that you want to accomplish.
What are your infographic goals?
Are you looking to increase website traffic? Do you want to build brand awareness? Do you need more leads?
For example, maybe you are creating an infographic to raise brand awareness or educate your audience about your latest products. Have this goal in mind as you begin planning your infographic.
When having goals, try to make them measurable. For example, if your infographic is meant to raise awareness, you could measure if there has been a spike in traffic on your website. Try to have a clear purpose or goal in mind for your infographic by figuring out what you want to achieve. 
Have valuable information to convey.
Your infographic should contain relevant information, so you'll need to ask yourself what your readers find valuable. Although great design is essential for a viral infographic, it doesn't have to have a million graphics and colors—as long as it contains useful information, people will appreciate it.
Before designing your infographic, make sure you have the content ready. You can't create an infographic if you don't have the information to go along with it. It's important that your infographic conveys valuable information.
So, set aside some time and extra effort to do content research. Make sure you provide something that people will want to read and learn from. The heart of the infographic is in its content, after all. Once you've gathered all the necessary information and plotted your infographic's goals, it's time to design your heart out.
Go crazy with keyword research.
Keyword research is imperative when it comes to coming up with infographic ideas. To make your infographic as successful as possible, you'll need to target the right keywords.
When using SEO, it's essential to have a good understanding of what keywords and phrases your audience will search for. When you know what type of infographic they would like to see, you can create the necessary infographic to help them find what they're looking for.
The keywords you choose will also determine how visible your infographic is on Google and other search engines. To get the most out of infographic creation, use keyword research to help you select a topic that will reach a lot of people.
References are key.
To get started with infographic creation and to get yourself inspired, it's always a good idea to take a look at as many references as you can. Reference infographic designs to get a feel for what others have done.
There are thousands of infographic resources available for free online, so you'll be able to find plenty of references of all shapes, sizes, and from various industries.
Some of your infographic reference material doesn't have to be infographics. Look at different types of visuals you can use on your infographic. You can use sites such as Pinterest to collect references and visuals of what you want your infographic to look like.
Look at trends through time.
Looking at trends is a great way to gather inspiration for your infographic. You can use Google Trends to look at the most popular topics people are searching for.
Looking at the different infographic ideas that are trending will make content research much easier, and you can get a clear picture of what's currently in demand and what's not. Once you've identified a topic you'd like to create your infographic about; the next step is to make your infographic.
You can also look at trends in the past to get a feel of what might be trending in the present. Check out infographic templates and learn which ones are popular. You can also use infographic templates to get infographic ideas. Lots of infographic templates for free are available on the web and are readily available.
Repurpose existing content.
If you have existing content on your site you'd like to recreate into an infographic; you might not need to do any content research or keyword research. You can also compile the information you already have into infographic form to fit your infographic goals.
Repurposing existing content will lighten the workload and save time and effort. However, you'll need to put more work into making sure the infographic is as compelling as possible, so it doesn't disappoint.
Wrapping Up
Infographics aren't easy to make. They are time-consuming, challenging, and require significant amounts of research. But once you have a clear idea, target audience, the information you'd like to convey, infographic creation becomes much easier.
For infographic novices, infographic ideas can be difficult to come by. To get the creative juices flowing and showcase your infographic skills, try looking at references, templates, and a lot of keyword research to come up with topics and ideas. 
Author Bio
Ebnu Sudarso is the Co-founder of Milkwhale, an internationally acknowledged infographic production agency. Graphic design and writing have always been a passion. Over the years at Milkwhale, the company has created and published numerous infographics and great visuals.
About Author