Libas e Jamila Brings Traditional Wear Boy's Clothing to Your Doorstep
5 min read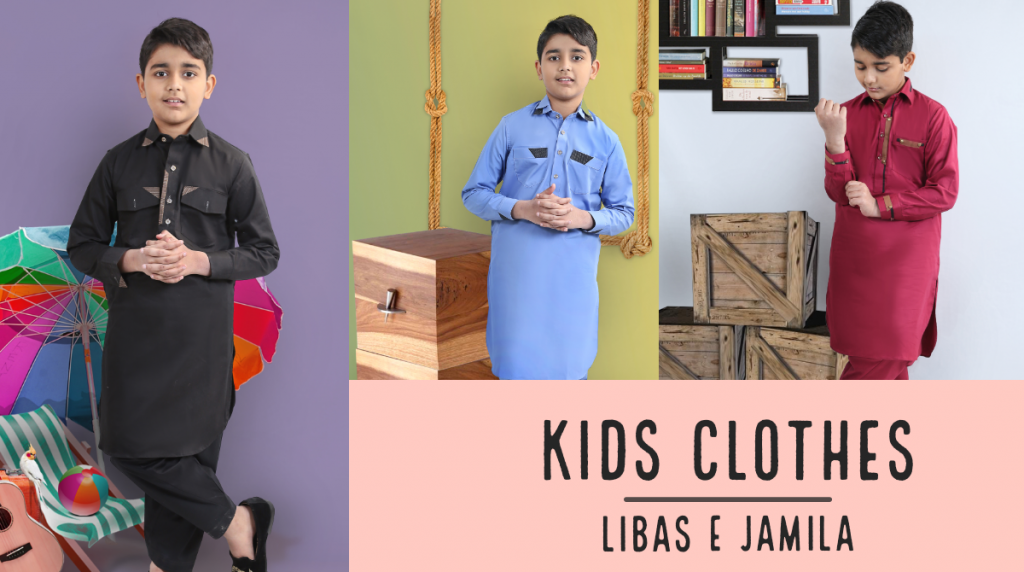 Last Updated on September 23, 2023 by Aaron Thompson
Getting your hands on clothes of your choice is a big hassle these days. And when looking for beautiful traditional wear outfits while living abroad, far away from your homeland, it becomes thousand times more challenging. But you longer need to tire yourself further for it! We are here to help you out.
We are aware that while living in the UK and looking for the best traditional dresses for your upcoming, momentous events can be a bit burdensome ꟷ draining actually; nevertheless, it is not as difficult as it seems. Yes! It is crucial to know about different places where you can get the best traditional dresses of your choice beforehand. We suggest shortlisting every store that sells eastern clothes in your area and paying a visit there or reviewing their outlets.
However, if you want to spare yourself from stress and trouble, visiting our Libas e Jamila website can save you from much inconvenience. From colourful traditional dresses to formal wear, we have everything that you need!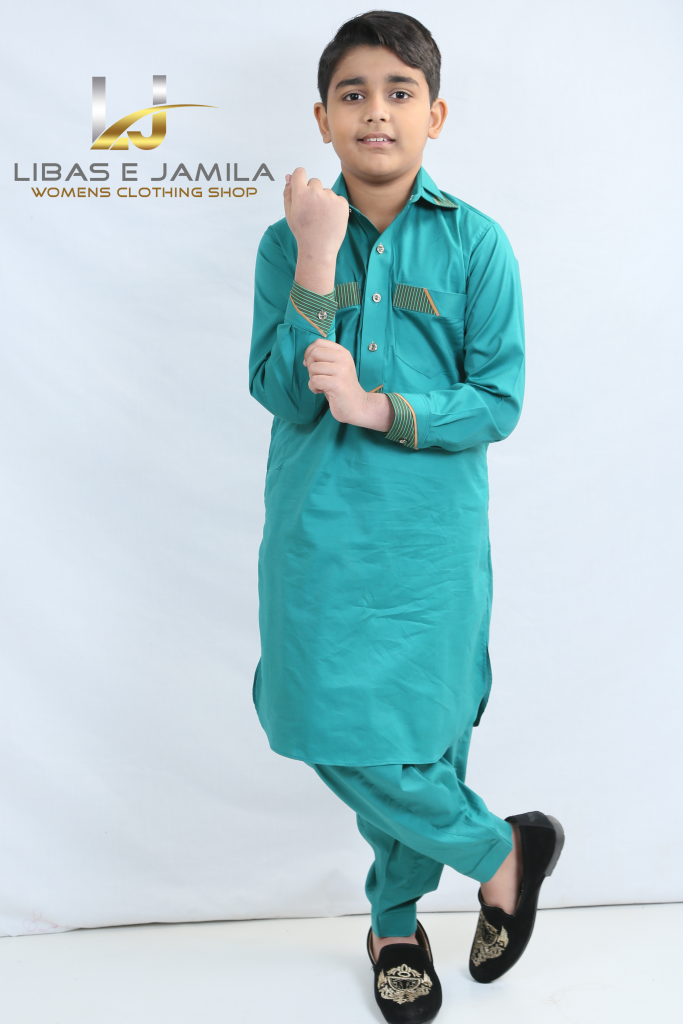 Why Launch Folk and Traditional Wear?
There are 195 countries in the world, which makes 390+ traditional dresses with the given facts. Both men and women enjoy different dress codes in the same state. By the difference in both genders' traditional clothes, one can easily tell their individual roles they play. Some of these colourful folk dresses signify the beauty of their country, while some signify the history of their people and their love for art. And undoubtedly, every single one of them is beautiful and astounding. There is an old proverb that goes by, "Do you want to learn about any state's history? Learn the facts about its traditional dress! Then, you have it all covered."
Shalwar Kameez is the traditional dress of the people from Central and South-Eat Asia. They are worn by both men and women; however, women tend to wear an extra article of clothing called Dupatta. As for men, they wear Shalwar Kameez, which is also named 'Kurta Shalwar' or 'Kurta Pajama' now, as a two-piece dress. As the world is progressing and new trends are introduced in the fashion industry, Shalwar Kameez has also evolved ever since its birth. And because it is worn only in South and Central Asia, it is now a serious problem to find good Shalwar Kameez outside where it was born and worshiped for centuries.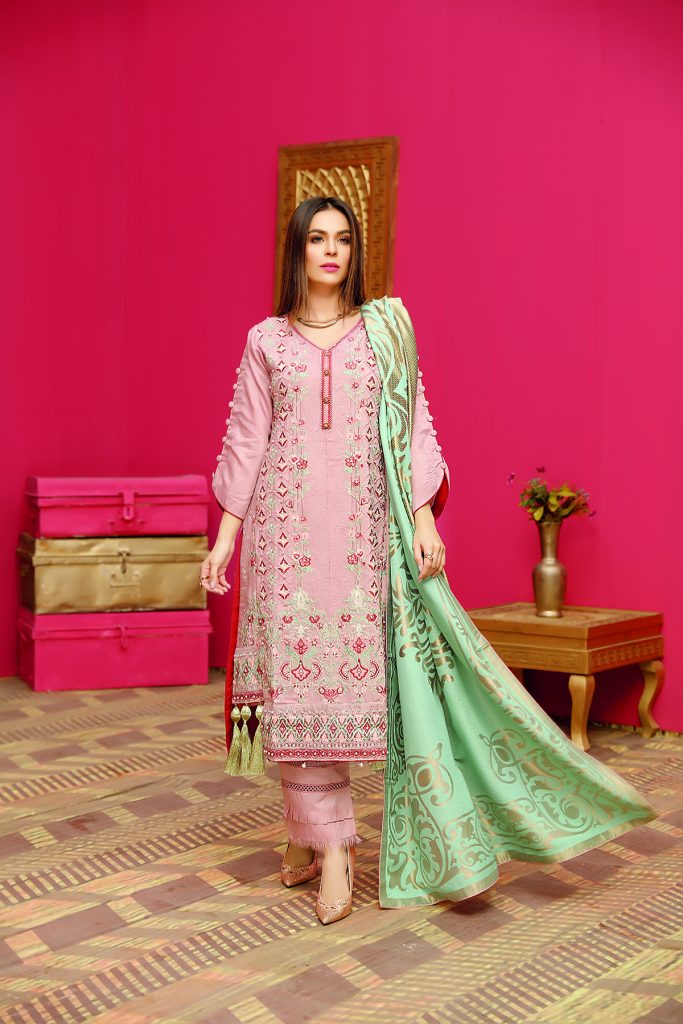 And this is why Libas e Jamilia has now started selling its very own designer Shalwar Kameez.
What Does Libas e Jamilia Have to Offer You?
Libas e Jamila is an online store in the UK, where you can find Indian and Pakistani dresses; men, women, and kids. Besides that, we offer a wide variety of colourful patterns and designs with the finest work and material. We pride ourselves on producing the best quality designer clothes here in the UK, and to stand by that claim, we have the most genuine clients agreeing with us.
We assure you, visiting our site once will not cause much, other than your precious time and love for our products!
Libas e Jamila has launched its first-ever Boys Kurta Pajama and Boys Shalwar Kameez collection, and we are proud to represent our finest works in our store from now onwards.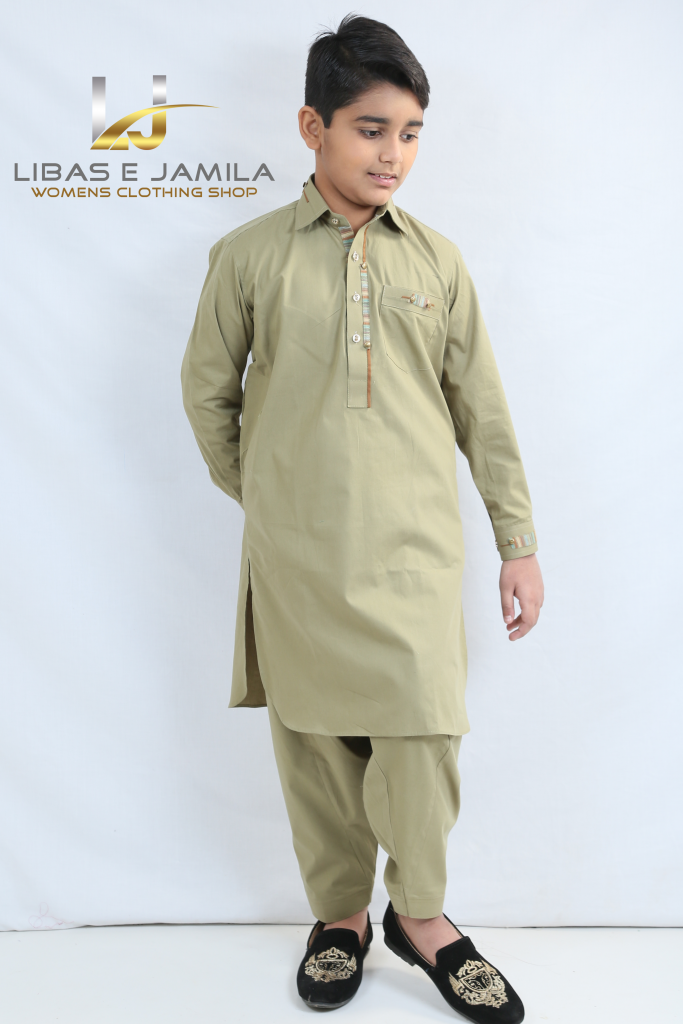 We are most knowledgeable about the fact that it is almost inaccessible to find good Pakistani/Indian style Men's wear in the UK, especially traditional dresses like Boys Shalwar Kameez and Kurta Pajama, but after our launch of Boy's traditional wear, you do not need to worry.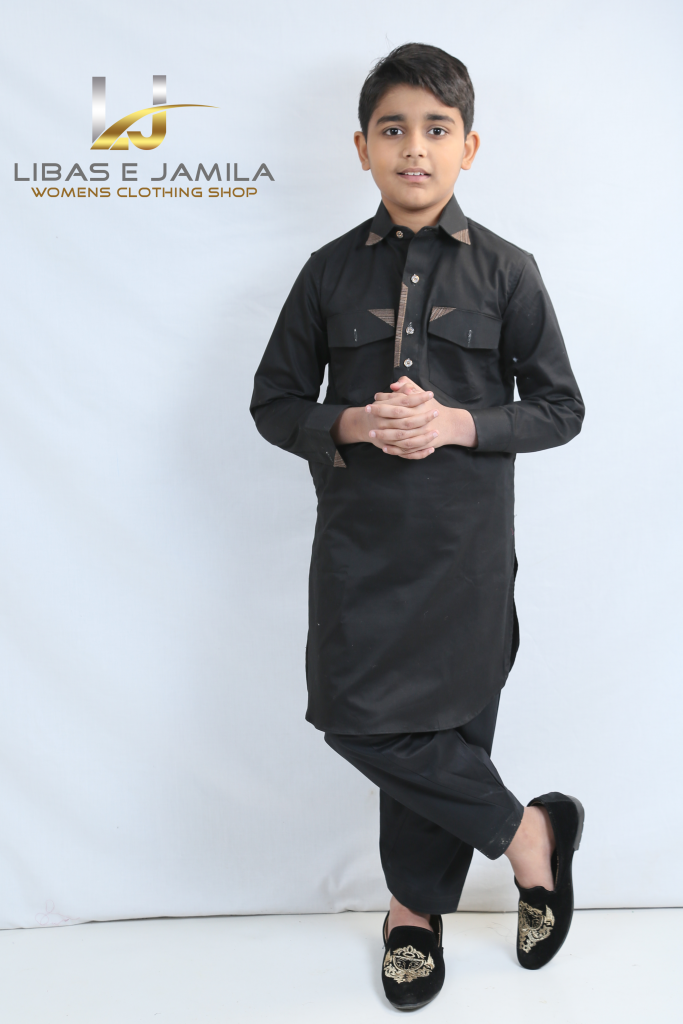 Visit our website and scroll down to pick your favourite item from the many elegant Kurtas, and add it to your cart!
What to Expect While Shopping From Libas e Jamilia
If it is your first time shopping from Libas e Jamilia, you should expect
Good Quality
A wide range of variety
Fine Material
Beautiful Fabric Pattern
Colorful designs and an experience
Kid's Kurta Traditional Wear
While promising our best services to you, how can a brand leave behind kid's variety? Certainly, not us! Once you visit the Boy's Clothing Collection from our site, you will find loads of options for you to choose from. You can always trust us to choose a good pick for your kid's birthday present that he will surely love.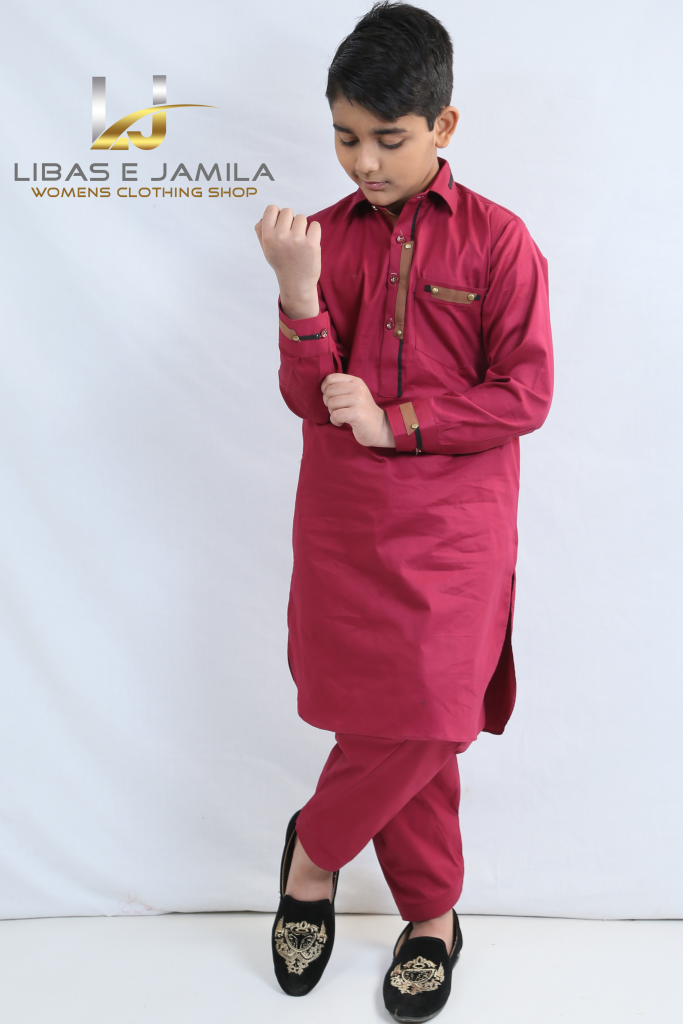 How Libas e Jamilia Helps You to Stick to Your Cultural Roots?
We are enlightened with the struggle of finding the accurate traditional dress of your choice for an upcoming event, that too, in a country that is far away from the one you were born in or to the one you belong to. And thence, we launched our first Boy's Kurta Shalwar collection in the UK. The sole purpose is to give you an experience that will help you to relish all the joys of being connected with your culture and an experience that would make you feel "back home."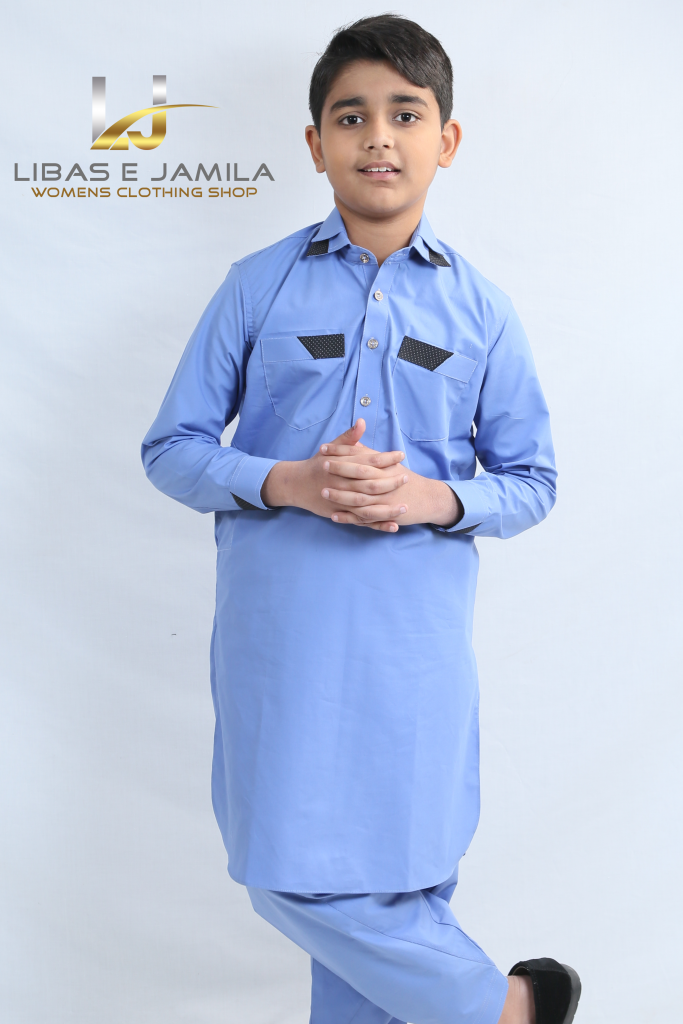 It would make no difference if the upcoming event is an Eid festival or a formal gathering, we have a wide variety of colourful designs and fabric. You look and choose the Kurta of your liking, and we provide you with the best designs that are trending or worn by everyone these days. We guarantee safe delivery and neat work ꟷ or better as immaculate work. It is completely your choice to pick stitched or unstitched Boy's Kurta Pajama from our collection as we offer both of the varieties. We assure great quality and no stitching errors.
Conclusion
Online shopping can be a bit risky, we admit! And when ordering from a different site for the very first time, there is an endless list of doubts running in your mind. If you feel the same while ordering from Libas e Jamila for the first time, we certainly do not blame you. We ensure good quality and safe delivery procedures with no future malfunctioning issues and a reasonable price range.
Once you shop from us, we are all ready to welcome you again and deliver our best work to your doorstep.
About Author