Pre-Primary Schools in Pune that Purely Focus on Students Growth?
4 min read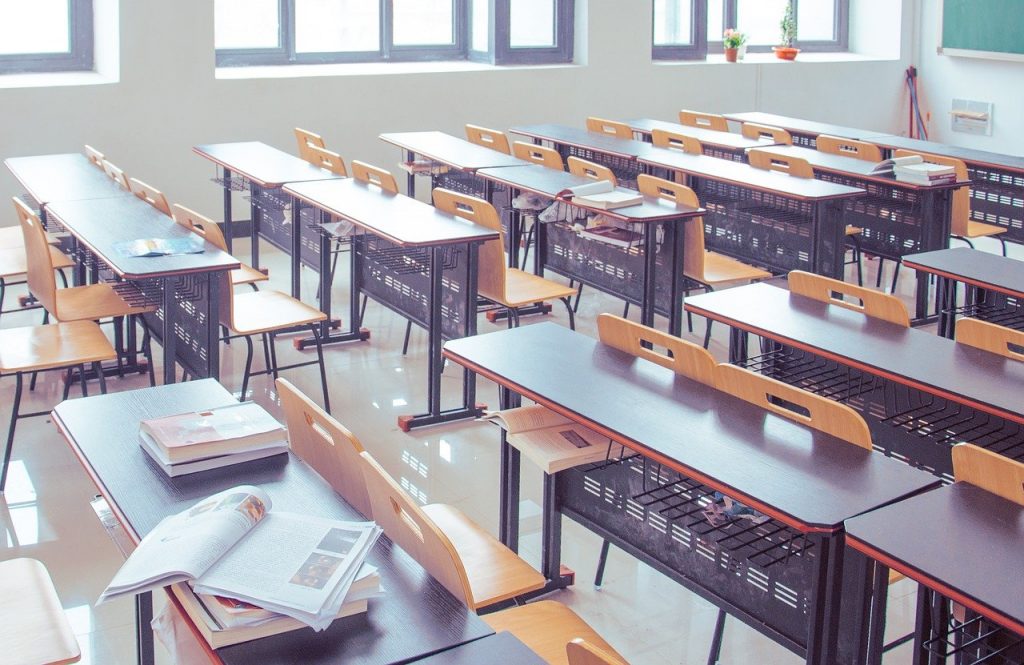 Last Updated on August 27, 2021 by Aaron Thompson
According to research, the first 6 Years are the most crucial to a child's learning progress. During this period, children are generally curious, observant, and quick to learn. Above everything, they hardly forget the things learned; this plays a vast role in determining how they turn out in the future. And that explains why sending your child to a pre-primary school is so important.
A pre-primary school or Pre-Primary School creates a perfect environment for children to play, interact, socialize and learn. It introduces young children to education, allowing them to develop socially, mentally, emotionally, and physically, and, while at it, also prepare for higher learning.
But all preschools are not the same; some preschools are better in what they do than others. That means that the school you choose for your child matters a lot. Your goal as a parent is to find the best preschool available. Usually, this is not easy considering that there are so many schools to choose from in Pune. You have to go through all these options and assess them one by one to find the one that works best for you and your kid. That might take so much of your time and energy.
Lucky for you, you do not have to go through all that. In this article, we have done all the heavy lifting for you. We have compiled a list of some of the best pre-primary schools in Pune.
Global Indian International School (GIIS) Balewadi
Global International Indian School GIIS is a coeducational private day school located in Balewadi, Pune. It is one of the top pre-primary schools in the city and the whole of India.
GIIS operates under the management of the Global Schools Foundations. It is a middle school and an affiliate of the Central Board of Secondary Education (CBSE).
The focus of GIIS Balewadi is to help children in their overall development and offers both co-curricular and curricular learning to all its students from nursery to middle school (VI-VIII). Their academic year begins in April and ends in March.
GIIS facilities include
Play area
Library
Transport facilities
Computer lab
Medical facilities
AV facilities
Their extracurricular activities include
Musical instruments
Creative arts
Hobby clubs
Bharatanatyam
Vocal music
Dance
Art and craft
If you wish for the Pune school admission of your child at GIIS Balewadi, you'll be happy to know that the school admissions run throughout the whole year.
Kangaroo Kids International Preschool Hadapsar
Kangaroo Kids International pre-primary school is one of the top pre-primary schools located in Hadapsar, Pune. It was launched in 1993 by Ms. Lina Ashar, an Indian educator. Her vision was to provide creative and unique learning experiences and nurture children into innovators.
Kangaroo Kids International Preschool is future-oriented. It relies on contemporary research, varied sports and Arts, neuroscience and energy, science, and thoughtful spiritual nurturing to create a strong Curriculum. The goal is to ensure future growth and success for all its students.
Indus Early Learning Center, Bhosale Nagar
Indus Early Learning Centre is yet another top school in Pune you might want to consider for your child. The school launched in 2014, and its goal is to provide pre-primary school education for children under 6- years of age. The school focuses on creating an exceptional playtime experience to enhance the overall development of a child. Their outdoor adventure playground is well-planned and designed to facilitate that.
Angels Paradise Academy
Angel Paradise Academy is another perfect Pune school admission for your child. The school focuses on preparing students for the future by providing a well-balanced learning experience. To facilitate that, the school has several indoor facilities and multi-purpose play areas for indoor learning activities. It also has plenty of space for outdoor learning activities.
Angels Paradise Academy is one of the cleanest schools in Pune. It is also one of the few schools operating on sustainable and green learning.
The school provides mid-morning snacks and drinks to all its students and does not allow any food from outside. Some of the snacks provided include:-
Indian breakfast
Dried cereals
Carrots
Fresh fruits
Toast
The meal charges are part of the overall school fees for the session.
Angels Paradise Academy provides a wide range of both child and adult-led activities, which include and are not limited to
Construction toys
Sand and water play
Jigsaw
Role Playing
Dressing up
Playing musical instruments
Vocals
Dancing
Art and craft
Gardening
Cooking
The best part about this school is the ample parking space provided for parents visiting the school.
Conclusion
Now you know at least three schools in Pune you can rely on for your child's education. Other options you might like include,
Vivero International Preschool
Safari Kid
Little Big World
Kidzee Pune Dighi
Serra International pre-primary school
About Author