Top 5 Best Free Logo Creation Websites
4 min read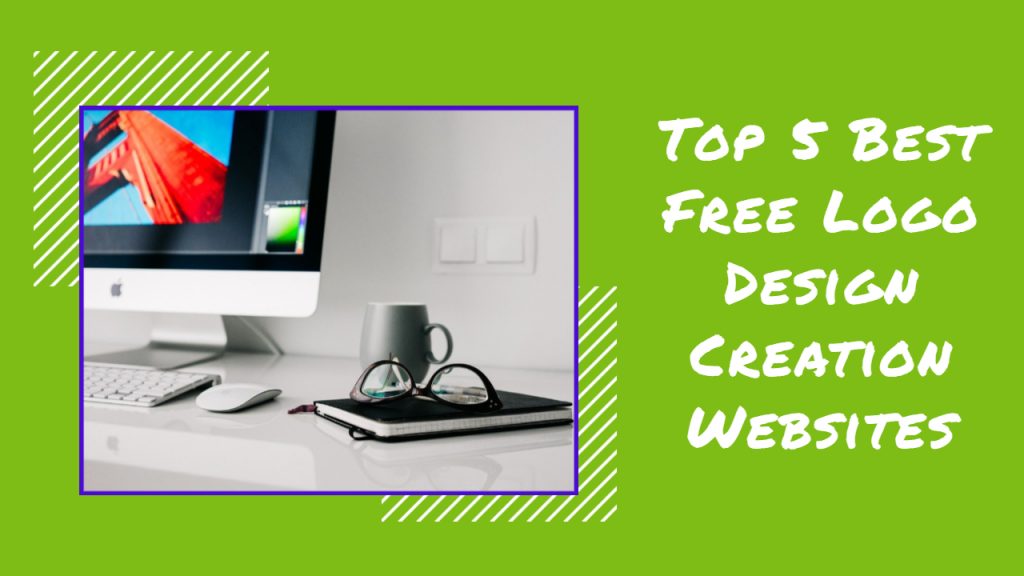 Last Updated on August 8, 2023 by Aaron Thompson
Are you looking for free logo design-making website recommendations? In this article, you can check the following information.
Criteria for selecting a logo creation website
When a logo-making website promotes its website, it introduces an easy way to create a logo, often emphasizing that it's free.
However, if you look closely, creating a logo is 100% free, but when you download it after making it, a plan suddenly comes out, and there are many cases where there is a fee.
Alternatively, it may provide a free logo tempelates version but lower resolution or may not be commercially available.
Considering this, this post evaluates it highly based on the wide range of websites created for free and can be downloaded and used for free.
The range of tools you can use to edit your logo design should be wide.
After initially choosing from among the free logo templates, the next step is usually the editing phase.
What if it doesn't provide various editing tools at this time? If you need to change the brand name in the template and use it, it gives the impression that it was created through the template. So, how many different editing tools it offers also has an impact on the rankings.
Free logo templates shouldn't be cheap.
Most people who create through logo-making sites are not professional designers, so they will be heavily influenced by the templates they rely on. This means that if the quality of the template is low, it is natural that the quality of the logo is also low.
The best 5 free logo creation websites recommendation
DesignEvo logo creation website
What if you are looking for a huge stock of logo templates for inspiration and customization.
It provides free logo templates for various categories such as animals, art, food, fashion, letters, sports, and mobile.
If there is a logo you like, it is convenient to look at similar logo styles together. Various types of font, size, color, roll, transparency, shadow, etc., are provided so that the logo text can be edited.
Numerous shape elements are also provided, so you can try adding them yourself if you have a style you want.
If you download a free logo, you should share this tool on your social media platform and download it without a transparent background.
The football logo template maker is very user-friendly for people who have no design skills and experience.
Canva logo creation website
It has many free logo templates and robust editing tools.
Choose a professional logo template, add your brand name, and edit the color to complete a downloadable logo.
It provides free logo templates for each category, such as art, fashion, design, games, education, sports, and restaurants.
It is one of the most popular logo design sites, providing really solid editing tools such as font, font size, color, thickness, tilt, alignment, effect, and filter.
With an intuitive interface, even beginners can quickly and easily create a logo.
You can create your logo, such as making a Korean logo or making a cafe logo.
A free logo version is also provided for download in high-quality PNG format.
You can upload the illustration resources provided by Little Deep and use them together to create a logo.
Hatchful logo creation website
It is a website that automatically generates logos based on free logo templates.
You can check logo templates suitable for the fields you want, such as fashion, food, tech, art, sports, games, and services.
Rather than simply selecting a logo, you can check the selected logo template after selecting a style in advance to determine what kind of logo you want.
Choose your field -> Desired style -> Business name -> Enter where the logo is used, and it provides a free logo template through automatic logo creation.
You can download logo packages in various sizes that can be used on social media such as Facebook, Instagram, Twitter, and Pinterest.
MarkMaker logo creation website
It provides high-quality PNG as well as SVG downloads.
This logo creation tool offers a variety of free logo templates by simply entering your brand or company name.
Various tools are provided for detailed editing's such as font, font thickness, character spacing, and color to modify the logo.
High-quality PNG, as well as SVG format, are available for download.
You can even create a professional logo by using the free icons together.
FreeLogoDesign logo creation website
Want to explore so many logo ideas?
It provides templates based on extensive logo ideas and professional designs.
Animals, Computers, Education, Tech, Religion, Travel, Wedding, etc., provide a wide range of logo categories.
The icon provided as a template also provides tools to modify it in detail, such as size, position, and color.
As a free logo, a maximum size of 200px X 200px is provided.
Wrapping up
How was that? A compelling logo design can be difficult, but you can create enough logos for inspiration and reference. You can make a simple logo on these sites, so please try it once.
About Author