Mistakes Often Made By Martial Arts Studio Owners
4 min read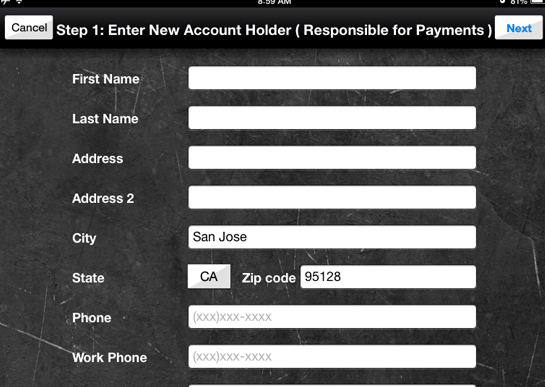 Last Updated on August 21, 2021 by Aaron Thompson
Shifting your goals from training students to running a full-fledged martial arts studio is a huge step.
Often many studio owners are seen making evident mistakes that are reversible. Thus, if you are also one of the owners who has opened a new martial arts school and denies the necessity of Martial Arts School Management Software, this blog is especially for you.
Learn about the common mistakes and correct them with the solutions mentioned herewith. These mistakes are outlined after careful research and case studies.
Evident mistakes which are common to commit by dojo owners
No doubt, opening a martial arts studio or dojo is overwhelming in itself. However, as you have taken the best foot forward, you must not think much about it. You should look into the much-needed aspects and don't underestimate the mistakes.
Some of the common mistakes that are bound to happen include;
1. Estimating the cost of opening a studio wrongly
This is the first and most crucial stage. Often owners mess up at this level which impacts their growth later. However, you should not repeat this mistake and pay good attention to cost details.
You must research the market and make a note of every intricate detail. The list may include studio rent, make-shift cost, equipment and accessories cost, staff payments, electricity consumption, etc.
Once you jot down all essential elements, you can easily prepare the right cost estimation. But wait, don't get relaxed.
You also need to keep emergency cash ready for unforeseen circumstances. That cash will help you manage the first few months' cash crunch if faced any.
2. Mismanaging the source of finances
You need investment to start a business. If you have the cash for investment set aside, you are a go-getter. Otherwise, it is going to be a tough trail to hike. In most scenarios, studio owners prefer to take loans and put some collateral security. 
There are many other options available too. Thus, stay prepared! Moreover, if you are simply planning to input your income from the present jobs into starting the business, then be strict about managing your finances.
In this scenario, you should start small and invest in necessities like Martial Arts School Management Software and billing software, equipment, accessories, etc. 
3. Denying the need for Martial Arts School Management Software
If you think you don't need Martial Arts School Management Software, we will request you to read this blog of ours. This blog explains to you the need for automation in the management of the studio. 
Moreover, the blog will teach you about why technology is the biggest reason behind the smooth functioning of businesses online.
With the use of studio management software, you would be able to assign classes to staff as well as students. You will also not have to haggle between one chores to another, as you can access everything online. You will also find no need to invest in clerical staff if you buy management software like OnMat.
4. Hiring manpower and training staff disproportionately
If you think you need a team at the initial start-up phase, then maybe you are right. But! The number should only be 'one.' As we already mentioned, you need to start small, so there is no need to hire voraciously. This way, you will only burden your finances.
Besides, you can buy studio management software and count that as a staff. It will reduce the burden of paperwork, scheduling, and billing. You will get enough time to train students and manage other chores without the help of additional staff.
5. Neglecting the need for automated invoicing
Further, you should also not deny the importance of automated billing. Automation in the billing and invoicing process streamlines the chaos of cash flow. You don't miss any payment, not you forget intimating students about their long-pending due.
Lastly, you don't need to dispatch receipts in person manually.
6. Improper communication with students and their parents
If you are a studio owner, you need to maintain a proper communication channel between you, students, and parents. This communication further leads to trust buildup, making you the trusted business in the neighborhood.
Also, you should not forget that a happy customer brings many new customers with them to your brand.
7. Being irregular in following up with clients
Studio owners will have to understand the fact that clients do not come from thin air. You will have to work for them and convince them through multiple follow-ups and questionnaires.
Therefore, stay prepared for this if you are an introvert and find it difficult to communicate with strangers and keep follow-ups.
But don't worry!! The Martial Arts School Management Software like OnMat also keeps track of students who have shown interest in joining your studio and took the first class with you. Isn't this software an all-rounder?
Learn from other's mistakes
Intelligent are those who learn even from other's mistakes and bring necessary reforms. You are also supposed not to make these mistakes and take your business to the next level. For subscribing to OnMat and its services, contact Team JIBASoft and get a free demo.
About Author