Why Is It The Right Time To Take Home Loan? Know Here
4 min read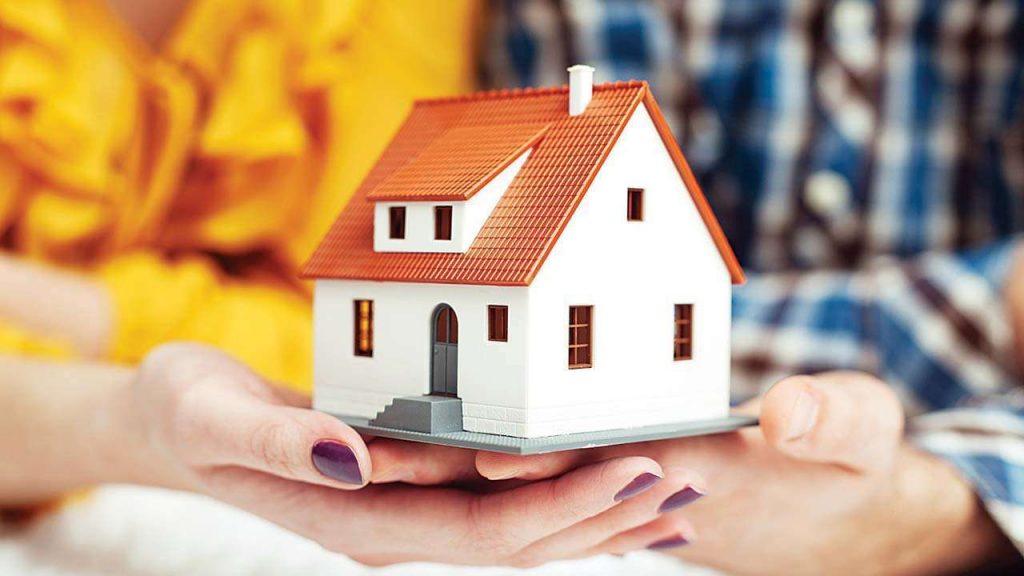 Last Updated on July 21, 2021 by EricJones
As the saying goes, there is no place like home. Buying your home is one of the biggest financial decisions you can take in your life. It brings with it a sense of identity, status, and peace. However, with the rising price of properties, not everyone can afford a house without touching their savings or investment.
When you do not have other means to manage your finances while buying a home, it would be wise to apply for a home loan and reduce the financial burden from your shoulders. A home loan is a secured loan that allows you to buy your dream house by getting the financing you need. The loan amount you can get depends on factors like your age, income, credit score, current financial obligations, etc.
When should you apply for a home loan?
Before applying for a housing loan, you must figure out the right time to submit your application. And 2021 is the best time to do it. However, there are certain things you may want to consider first.
If you do not consider time as a crucial factor while applying for a loan, you can potentially hurt your overall finances. Besides that, you must consider a few factors while deciding the right time to apply for a home, such as real estate market prices, home loan rates, monthly income, existing debts,  etc. 
In this article, we will discuss the factors that you must consider while deciding when and if now is the right time to apply for a loan: 
When you apply for a loan, the lender expects you to repay the loan amount within the stipulated EMIs. Home loan rates play a crucial role in determining your EMI amount. Your lender will charge an interest rate on the loan amount you need. As a rule of thumb, the higher the interest rate, the higher will be the EMI amount.
Your home loan rates depend on factors such as your age, income, credit history, credit score, etc. So, while applying for a loan, you must decide whether you can secure a lower interest from your lender. A lower interest rate reduces your EMI amount, which allows you to pay the loan amount without any delays or defaults.

Another factor that you must keep in mind before applying for a home loan is your employment history – the time you have been working in your current organization/profession. Your lender considers your employment history before approving your loan application. This condition may vary across different lenders.
If you have just started for a company, your lender may not consider your home loan application. Besides, it is not wise to take home at an early stage of your career as a loan requires a loan commitment. So, if you want to buy a house with a home loan, you must ensure that you have been working with your current company for at least two years. 
After taking a home loan, you will need to repay the loan amount via EMIs, and the EMI amount comes from your monthly income. Whether now is the right time to apply for a home loan or not depends on your monthly income. So, you will have to ensure that your income is enough for the required EMI amount. You can check your EMI amount with the home loan EMI calculator also.  
It would be wise to keep your EMI amount under 50% of your monthly income, and you must also not have other financial obligations such as EMI of a personal loan or car loan. Having a higher monthly income enables you to secure a higher loan amount and lower interest rate. 
Lenders offer up to 90% of the property value as a loan amount. It means that you will have to pay the remaining amount as a down payment. The down payment generally ranges between 10% to 25%. For instance, if the value of your preferred property is Rs. 50,00,00/-, then you can get a loan amount of Rs. 45,00,000/-. The remaining Rs. 500,000/- has to be paid from your pocket.
Whether or not it is the right time to apply for a home loan depends on your backup savings. If you have enough savings to pay for the down payment, it may be the right time to apply for a home loan to purchase your dream house. A golden piece of advice would be to pay as much as you can towards your home loan down payment.
No other financial obligations
Before applying for a home, you must ensure that you do not have any other financial obligations such as EMI for a personal loan, car loan, etc. Having a current financial obligation means that you have a poor repayment capacity, due to which the lender may not offer you the loan amount you need. So, if you have no other financial obligations, then you can apply for a home loan. This way, you can boost your credit score as you have paid off your previous debts without defaults.
Due to the pandemic, several people across the country had been impacted, thereby leaving lenders with a lot of bad debt. Now that the moratorium period is over, you may find that the property prices are dropping as auctioning of assets begins.
About Author