M Patrick Carroll Announces the Launch of CARROLL's Seventh Fund
3 min read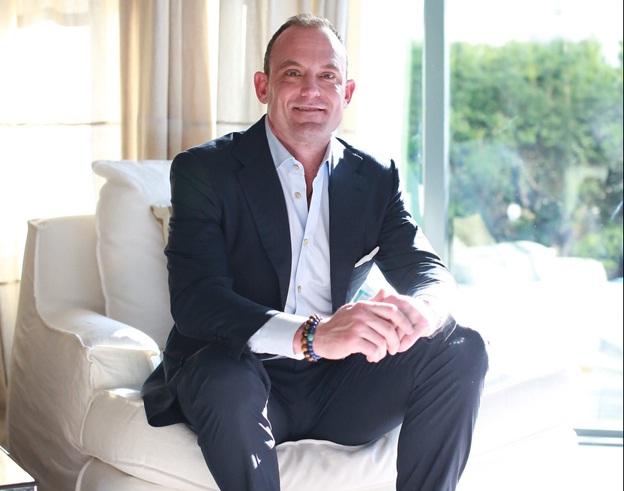 Last Updated on July 22, 2021 by EricJones
Multi-family real estate investment mogul M Patrick Carroll's company, CARROLL, is getting ready to launch its seventh multi-family real estate investment fund. The fund, which will be managed by Carroll himself, is set to launch in the fourth quarter of 2021.
CEO M Patrick Carroll plans to raise $500 million for the fund and is confident that they will meet or even exceed that mark. "Investor interest is as strong as I've ever seen it," Carroll explains. "Investors in this next fund will be a mixture of existing and new investors."
CARROLL plans to use Threadmark Capital as the new fund's placement agent. Threadmark Capital specializes in raising capital for alternative investments, including real estate.
CARROLL is also looking to expand their reach into ground-up real estate development. The Company recently partnered with LCOR, a real estate investment, development and management firm that focuses on Mid-Atlantic and Northeast multifamily properties.
M Patrick Carroll noted that the LCOR partnership would provide significant benefits for both parties. "Our partnership would combine LCOR's expertise in development with our knowledge of the South-eastern US Real Estate markets, to target development opportunities. LCOR also has deep institutional capital relationships and a long history of successful development projects," reports M Patrick Carroll. "Investor interest is as strong as I've ever seen it," Carroll explains. "Investors in this next fund will be a mixture of existing and new investors."
About the New Fund
The new CARROLL fund will be similar to the firm's other investment funds, in that it will use a core-plus and value-add approach. However, the new fund will have a broader geographic focus, adding properties in the Western US and Sunbelt. M Patrick Carroll shared that the firm has two Las Vegas properties currently in the pipeline.
M Patrick Carroll on the Value of Investing in Multi-Family Properties
Real estate professional M Patrick Carroll sees great opportunity for investors with multi-family properties. He sees a trend towards moving away from urban areas. However, he feels homeowners are getting tired of maintaining a single family home and are increasingly enticed by the low-maintenance of condo or luxury apartment living. And, of course, consumers are looking for areas where they will get the most for their housing dollars. Carroll says that suburban areas have historically delivered a better value than most urban housing.
About M Patrick Carroll
Michael Patrick Carroll is an entrepreneur, real estate innovator and the founder of CARROLL, a leading real estate investment firm. Carroll started his professional journey at age 21 by flipping houses. Today, with more than 20 years experience in the real estate business, Carroll is proud to lead one of the top, privately-owned real estate groups in the United States. He's also quick to point out that he is self-taught and has succeeded in spite of (or because of) never having attended college.
Carroll now makes his home in New York City. In addition to his role with CARROLL, Carroll sits on the board of the Boys and Girls Club of Tampa, the Jesuit High School Foundation and the Forbes Real Estate Council.
About Author