3 top reasons why companies should use digital performance marketing?
3 min read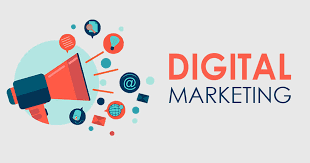 Last Updated on July 30, 2021 by Aaron Thompson
To sum it up, digital performance marketing is simply an online advertising model. Where you pay based on how well your marketing campaigns perform. Thus, performance marketing is very result-oriented.
In this blog, we will explore the nuances and scope of performance marketing. Before we begin, we should recognize that performance marketing falls under the broad umbrella of digital marketing.
In addition to digital advertising, social media marketing, influencer marketing, and other forms of digital marketing, there are a number of other pillars to digital marketing.
The digital marketing pillars we mentioned above never operate in isolation. Performance marketing becomes a reality after implementation of each of these examples.
Have you ever wondered how performance marketing works? Excellent! Performance marketing is a popular strategy for many businesses, and so are we. To help you better understand performance marketing, we've put together this comprehensive guide.
What is Digital Performance Marketing?
Result-driven online marketing is the main goal of digital performance marketing. The cost of online advertising will be determined by how well the campaign performs on any channel where it is available to businesses. Here the focus is on the ad pricing model.
But digital performance marketing is not only limited to ads on websites. There are also influencers who take advantage of the performance marketing model as well (which we will discuss in another section).
The Main Benefits of Performance Marketing
MONEY WELL SPENT
It is often unclear how marketing expenses relate to ROI in traditional marketing, where advertising is paid for upfront. In contrast, if your business utilizes performance marketing, then you will only be billed when your marketing or advertising effort leads to a return on investment.
You can, for instance, choose to pay only when a sale or booking has been completed. You should therefore spend every penny on performance marketing. The same reason applies to small businesses and large corporations that wish to grow their business through performance marketing.
FREE BRAND EXPOSURE
Performance marketing may result in some potential customers not clicking on your ads or not entering your sales funnel. You don't need to pay for ad exposure, even if no action was taken (some of the most common pricing models used in performance marketing). Your brand gets free exposure, which is a bonus.
VERSATILITY
In addition to social media, display ads, and other channels, a digital performance marketing strategy can be implemented. Further, digital performance marketing can be used to accomplish a variety of marketing goals, such as driving more traffic to your website, getting more subscribers to your email list, generating more sales, etc.
Pricing Models Associated with Performance Marketing
Actions are at the heart of performance marketing. Accordingly, performance marketing pricing is based on the following models:
1. COST-PER-CLICK (CPC)
Unlike some other advertising methods, businesses pay for clicks based on the amount of traffic their online ads have received. A landing page or site is typically selected when traffic is intended to be driven. This pricing model includes an action, but it is still rather indirect if you intend to increase sales, gain new leads, boost subscriptions, etc. There are other performance-based pricing models that are more appropriate for these latter examples.
2. COST-PER-LEAD (CPL)
That's correct. You can pay for performance-based marketing ads only if they generate leads for you. If your desired action is leaving your contact details, registering for a webinar, signing up for an email newsletter, and so on, cost-per-lead is usually the best choice. With a cost-per-lead pricing model, accidental clicks are eliminated.
3. COST-PER-ACTION (CPS)
Ads that use a cost-per-action model are only charged for specific actions conducted by consumers, such as making a purchase or signing up. Transactions are linked to cost-per-actions. It is easy to tie all the advertising expense to revenue when you choose cost-per-action. In addition, you won't have to pay for bad leads.
TAKE YOUR PERFORMANCE MARKETING TO THE NEXT LEVEL
Performance marketing has proven to be a reliable source of success for numerous businesses, but fine-tuning may take time through trial and error. Normally, it takes weeks or even several months before you get solid, actionable data to drive your insights.
In order for you to achieve quick success with performance marketing, we suggest hiring a team of marketing experts who can handle everything from strategy to designing graphics to execution and post-campaign data analysis.
About Author