4 Tips for Becoming a successful Instagram Fashion Influencer
4 min read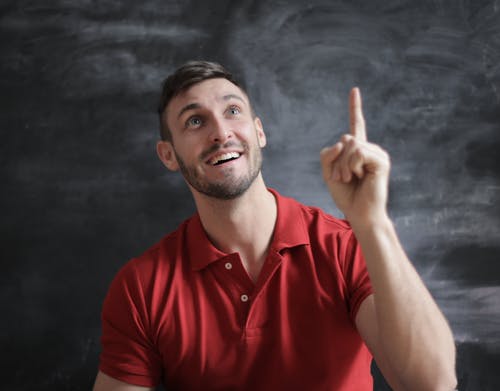 Last Updated on July 26, 2021 by EricJones
It is no secret that Instagram is slightly distinct from other social media platforms. Instagram is a different platform for influencers today than it was a few years ago. This case is especially true for fashion influencers. Earlier, creators used to write a 3-word caption for their photos which would lead to huge growth. But now, it's totally different. According to a report, the influencer marketing industry is likely to reach $15 billion by the year 2022.
Today, in this blog, we will see a few tips to help you become a successful Instagram influencer.
1.Choose a fashion blog name
In order to find a catchy Instagram fashion blog name, you first need to choose your fashion niche.
Once you decide on the fashion niche, it's now time to choose your account name. Your fashion blog name should be descriptive so that your potential followers can instantly figure out what your blog is about. You're right, it's all in the name.
And if you think just putting the word "Fashion" in your blog name will do it, then you are not entirely wrong. The words "Fashion" and "Style" may let your potential followers know that your blog is about clothes but they may not understand what niche your blog comes under.
Let's say the name wanted is already taken by some other influencer, then consider adding articles like "a", "the", etc. to the name. If you still don't get the blog name game, find and check out a few top fashion influencers 2021 who inspire you or someone in the same field as you.
2.Learn how to master the art of short-form videos and reels
The prevalence of short-form videos has dramatically increased in the last year with the popularity of TikTok and later came Instagram Reels.
Mastering the art of short-form videos and consistently posting Reels can help you with followers and engagement on Instagram. Here are a few tips for that:
-> Dedicate a good 15 minutes of your day researching what your peers are doing. This will keep you updated on what's trending.
-> Ensure whatever video you post should help your followers in some way. It should be either inspirational, educational, or relatable to your niche.
-> Make sure to have a hook to keep your followers stay without scrolling down. For example, if you're sharing some fashion tips for your followers, then say "4 ways to style a patterned top for Summer.
-> Schedule your Reels in advance. Since Instagram is prioritizing Reels within the algorithm, posting content consistently will help you grow your followers. So shoot videos and keep them ready in advance for the next week.
3.Stay consistent with your content
Five years ago, there weren't many influencers on Instagram and very few who posted content consistently. But it's 2021 and the game is entirely different now. If you want to increase your followers and grow your blog, then it's vital to be consistent with your posts and content. Make a schedule and stick to it. Post content or your videos at the same time so that your followers know when they can expect fresh content from you. A far as Instagram stories are concerned, try to show up every day. You read that right. Every day.
Instagram Stories are extremely important as watching stories is increasingly becoming popular than a regular Instagram feed scroll.
One of the toughest parts about showing up every day on Instagram Stories is not having enough content or time to plan.
What to do in that case?
Take out 1-2 days from your tight schedule and dedicate it to Instagram Stories. Shoot videos, create graphics or take photos of what you have to show your followers.
4.Write meaningful captions
It's 2021. Followers expect more from an influencer than just a pretty photoshoot and a caption that they don't understand or doesn't have anything to do with your video or photo.
A short meaningful caption can do wonders. Wondering how? They are a great way to spark a conversation, provide value, and help you form meaningful connections with followers and influencers within your community.
One of the trends in the caption is the "microblogging caption"–It's like a mini blog post.
Since you are a fashion influencer, a microblogging caption might be something like this "Tips to restyle your old cardigan."
5.Focus on building a meaningful and loyal community
Growth and engagement are extremely important to influencers, regardless of the niche, they are in. But at the same time, not just budding, even top fashion influencers 2021 should also focus on the quality of the community they are building.
You might think having more and more followers is the ultimate success but it's not. Because, even though you have a wide audience, your followers might not trust you completely as you didn't spend time having a meaningful relationship with them.
When you cultivate the relationship between you and your followers, they will trust your recommendations and purchase those products.
We hope these tips have given you helpful insights to enhance your Instagram status as a fashion influencer.
Hopefully, these tips have given you some inspiration and insight to improve your social strategy as an Instagram influencer.
About Author