8 Ways to Enhance your Personality With Leather Jackets
5 min read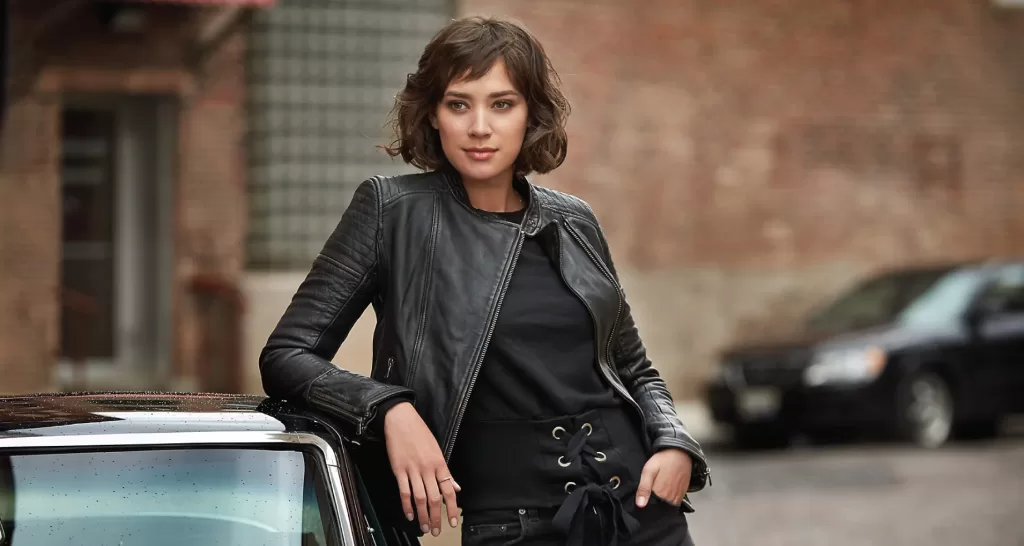 Last Updated on August 12, 2021 by Aaron Thompson
Let us ask you a question: Do you end up admiring someone's style and class as soon as you see them wearing a leather jacket on the street?
We bet you came up with a yes. It's the essence of the leather jackets, which makes any bystander marvel at the person's sense of style wearing the leather jacket.
What if we told you that there are some ways to enhance your personality as well by doing as minimum as wearing leather jackets?
Sounds impressive, right?
We won't keep you waiting. So let's talk about all the fantastic designs you can try on to enhance your personality!
1. A Bomber Jacket for a Spruced up look
You can ask any fashion-savvy person about the simplest yet the classiest leather jacket of all. 9/10, you would hear the reply that the bomber leather jackets are the one.
These leather jackets come with an original style that the pilots used to boast in the World wars. Plus, there are no chances that Bomber jackets will ever be going out of fashion!
While you can get a custom leather jacket to match your personality and style, you should consider going with a bomber jacket to set off a bold tone.
2. Pair a hoodie with a leather jacket to give edgy vibes
While you can use fashion staples back in town to make some noise, we believe a hoodie with a leather jacket is even better!
This jacket is ideal for obtaining the look when you need to appear refined yet sophisticated. Furthermore, since there is a jacket paired with a hoodie here, this leather jacket happens to be highly warm.
Not only is it warm, but it can also give you a great style! However, if you are not careful while wearing this leather jacket, the sleek design and the rich color might backfire!
3. For slayers, a touch of fur does the trick.
There are many ways due to which a person might feel tempted to purchase a leather jacket.
However, we believe that one of the biggest reasons for getting a leather jacket is to slay by your style!
A leather jacket can help you considerably in terms of increasing your fashion appeal. Additionally, you will also be able to class up your grandeur and grace, all thanks to a leather jacket!
You must try out a plain leather jacket with fur as it is very chic in styling and can also provide you good warmth for cold seasons.
4. A sky blue leather jacket to stand out from the crowd
If you are looking to attain versatility and sensation from leather jackets, then this diva sky blue jacket will make a perfect addition to your wardrobe!
Leather jackets usually come in colors that are considered rather "masculine." So it's safe to say that this one does an excellent job at breaking stereotypes.
You can pair up black leather pants with a leather jacket to pull off an opulent look. Additionally, if you are looking for something even more comfortable, you can try out a pencil skirt with a leather jacket as well.
Any dress that you pair up with a leather jacket is undoubtedly going to set you apart from the crowd!
5. A touch of gold is all you need to give an exquisite look!
For someone chasing subtle bling with a touch of deluxe vibes,
Then a black leather jacket coming with a touch of the gold zipper is the perfect option for getting what you are looking for. This jacket goes well over many dresses and skirts for pulling off a feminine look.
While you may believe that this jacket is just plain and simple, it goes an extra mile to ensure that your personality looks enhanced. Furthermore, these jackets also have a formal and exclusive touch.
The traits of this jacket are sure to leave your style scaled up to a whole new level.
6. Red leather jacket for comfort and grace
If your style sense depends on asking for additional comfort, then a red leather jacket with a chic style happens to be the perfect option!
Try getting a leather jacket with a hood, and it is a perfect option for making the onlookers fall in awe. Furthermore, if you like to travel, this leather jacket would be an ideal journey companion.
What's so special about this jacket is its color scheme. The combination of red and gray is a break from all the usual colors. What's more, it also gives off cheerful vibes to the person wearing it!
Considering the warmth, comfort, and style it brings to the table, pairing your red leather jacket with dark jeans can complete your stylish look.
7. A black-belted leather jacket for a night out
As time passes, leather jackets become more and more fashionable!
But is a leather jacket necessary for a casual night out? Well, if you are aiming to look stunning, then obviously!
A black belted leather jacket is an absolute staple of a dress that one can own. Apart from completing your incomplete wardrobes, this leather jacket also makes you look bold and stylish!
Moreover, it also makes an ideal choice if you want something that can get you through the casual days.
Pair up this jacket with denim jeans and a simple tee if you aim to look stunning, even on a casual night out.
8. A burgundy leather jacket with a grey hood
At this point, you know that a wardrobe is incomplete if it does not include a leather jacket!
Leather jackets are not bound by any season, and this chic jacket proves just that. This jacket adds to the poise and charisma in your personality any time that you wear it.
P.S: The grey hood that comes with this jacket is not only for winter! It can also be worn in summer. You can also detach it if you think it is extra.
This leather jacket is made from two tones of the most compatible color scheme. You can wear this jacket with most of the outfits that you have lying around in your wardrobe.
Final Words
Here go all the leather jackets that you can use to scale up your looks.
We believe that the way a person dresses says a lot about their personality. We believe that dresses are indeed an indicator of their personality.
Woo everyone away as you try out these leather jacket styles.
About Author