A Comprehensive Guide to Landlord Insurance
3 min read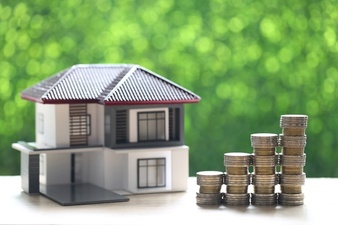 Last Updated on August 27, 2021 by Aaron Thompson
Renting out properties is becoming more common, and people find it a great way to invest in property. Some landlords have a number of rental properties, but they still frequently ask what landlord insurance is? If you are one of them, you come to the right place. Keep on reading to get all the information about landlord insurance.
What Is Landlord Insurance?
Landlord insurance is valuable protection for your property that you are thinking of renting out. It provides you a cover for the building and the furnishings it has. This type of insurance is different from standard home insurance because it also covers your rental income and liability. Other than that, there are different additional extras that you can add to your policy according to your requirements. However, while renting out a property, inform your tenants that this insurance will not cover their possessions. Thus they have to purchase tenant insurance to protect their possessions.
Types Of Landlord Insurance
There are different types of landlord insurance that you can take out as per your requirements. These include:
Building Insurance
It protects the structure of buildings such as the floor, roof, walls, extensions, and permanent fixtures, including bathrooms and kitchens.
Content Insurance
If you are renting out a furnished property, you need this type of insurance. It provides a cover for furniture, carpets, curtains but not for the contents that belong to your tenants.
Property Owners Liability
It covers the cost that you may have to pay when someone gets injured at your property, and you are held responsible.
Rent Protection
If your tenants fail to pay rent due to any reason, rent guarantee insurance will provide you the rental income for a certain time period.
Unoccupied Property
It is a cover for the unoccupied property when you are waiting for tenants to move in.
How Much Does Landlord Insurance Cost?
The cost of landlord insurance may vary from insurer to insurer. However, there are some factors on which the landlord insurance premium depends. These factors include the condition of your property, your location, your tenants, type of cover, your claim history, and whether you pay annually or monthly.
How To Get Cheap Landlord Insurance?
Every landlord wants to get an insurance policy at an affordable rate. There are some ways that you can help you in getting cheap landlord insurance:
Keep your property well maintained because property in good condition is less likely to need a claim.
Choose the right cover that you need because the more cover you have, the more you have to pay.
Invest in the security of your property, such as by installing burglar and smoke alarms to reduce risks from theft and damage from fire.
Avoid leaving your property unoccupied because they have more risk of theft and damage.
Do not rent out your property to tenants who have pets.
Although landlord insurance is not a legal requirement, it can provide you with financial protection and peace of mind if you have it in place.
About Author