Can I Put a K9 Vest On My Dog?
3 min read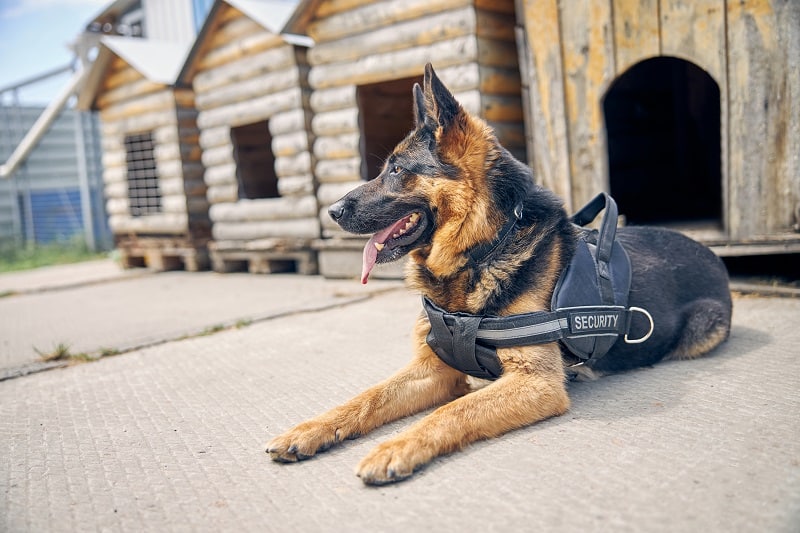 Last Updated on May 18, 2022 by Aaron Thompson
A vest may be required if you're training your dog for a job such as therapy or physical aid. You want your dog to be completely attentive during training.
Can dogs escape k9 harness?
As a result, these harnesses are frequently utilized on city walks or when working with service dogs. Some dogs can still squirm out of the harness due to incorrect leash use, sizing, or harness modification. When the harness is too slack, the dog begins to move backward in an attempt to flee.
Putting a specific K9 vest on him identifies him as a therapy/assistance dog, which should reduce the number of people who try to pet him.
Dog Harness Sizing & Types (with Dog Harness Size Chart)
Choosing the correct dog harness size can help keep your canine safe when walking outside. If you get it wrong, your dog will easily escape and run into traffic. However, with so many different types of dog harnesses to choose from, how do you know which one to acquire or which dog harness size is best for your pup?
Here's all you need to know about dog harness sizes and varieties so you may shop with confidence the next time. (The vast majority of dogs fall into this weight range, thus we're discussing dogs up to 100 pounds in this article.)
Benefits of Dog Harnesses
Let's start with why you would wish to use a harness instead of a dog collar. Dog harnesses, in general, give owners more control over their dogs than collars. While they may not always prevent a dog from tugging, they can make it easier to restrain them. (Harnesses with front leash connections are more effective in stopping pulling than those with merely back connections.)
Harnesses spread the stresses across a broader area of the dog's body when used on pullers. As a result, they avoid discomfort or even harm to their neck & windpipe. This is especially true for little dogs, who are more vulnerable to injury when they pull too hard on their leash.
Harnesses are also less likely to come off than collars (if appropriately sized, as we'll discuss later). Finally, harnesses are useful for older dogs that want assistance getting up after a nap. Simply pull up gently to give your dog that extra boost he requires to get to his feet. The Coastal Reflective Control Handle Harness, for example, has a handle to help with this and provide additional control.
How to Measure a Dog for a Harness
"You want to know the size of the chest when sizing for a harness because that's what the harness goes around," says Melinda Rosato, manager of Hungry Puppy in New Jersey. The portion of your dog's body directly behind his front legs is measured by his girth.
Get your dog up onto his feet and wrap a tape measure across the largest portion of his chest to determine girth. You'll use that number to figure out which harness sizes are suitable for your dog.
You'll also want to know how much he weighs. Depending on his weight, a dog with just a girth of 30 inches might wear a medium, large, or extra-large Coastal Pet harness. A medium will fit a 50-pound dog, a large will fit a 75-pound dog, and an extra-large will fit a 100-pound dog.
About Author