DesignEvo: A Robust Logo Maker for You to Create Logos
3 min read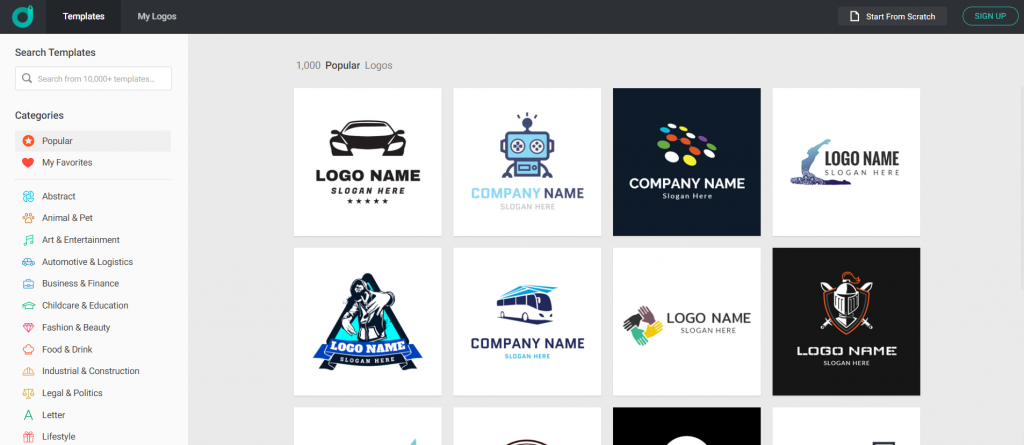 Last Updated on August 8, 2023 by Aaron Thompson
Do you want to make your logo online for free? Can't you design? Don't have a clear idea about a design tool? If you need to design a logo, you may want to check out this article to learn because you will have an online logo maker that is really attractive to create your brand's image, which is one of the critical parts.
Designing a free online logo is one of the fundamental tasks for anyone who wants a brand. It doesn't matter if it's online or not. We have to talk about the DesignEvo option, which is one of the best design tools out there to date.
In this post, we talk about:
Where can you create a logo?
How to make a free logo?
Tips for creating a free online logo
Where can you create a logo?
To remember, DesignEvo is one of the most powerful tools to make a stunning online logo. It is a feasible tool for those who do have not any design skills or experience and have a limited budget.
What is DesignEvo?
DesignEvo is a handy online logo maker with over 10,000 templates that can meet all people's needs.
This tool has an intuitive interface that is very easy to manage. You are able to customize any logo regardless of the focus or sector in which it participates. It is one of the best alternatives that are available. It has a huge stock of icons and fonts so you can use them perfectly to design.
How to make a free logo?
To use DesignEvo to make your logo, you can change the fonts, add icons, or custom background. You can also add all your company names or slogan. That is why you must take into account to choose is as it the straightforward way to show your brand.
The first thing that would satisfy you is that you do not necessary to signup for an account. Everything can be done at your will and convenience. DesignEvo is a logo maker that has a fairly powerful, neat, and fabulous design. It is really something important. And is one of the best tools.
Tips for creating a free online logo
The mission of the company must be thought over so that you must take into account when designing your logo. You should never make a logo without knowing where you are going to go, and it is the visual element for which it will be recognized if the objectives are achieved.
It is vital to choose the elements that you want to implement in the logo. So, seek to connect through the range of colors because it is fundamental to creating a positive influence and not using colors with a negative focus. This is one of the essential parts of creating a logo.
Conclusion
You can use this tool as a way to redesign your logo to give it the latest look. There are many possibilities to customize this online logo maker. For which I recommend that you have it in the favorites list.
About Author