Top 16 Animated Explainer Videos That Rock Conversions in 2022
5 min read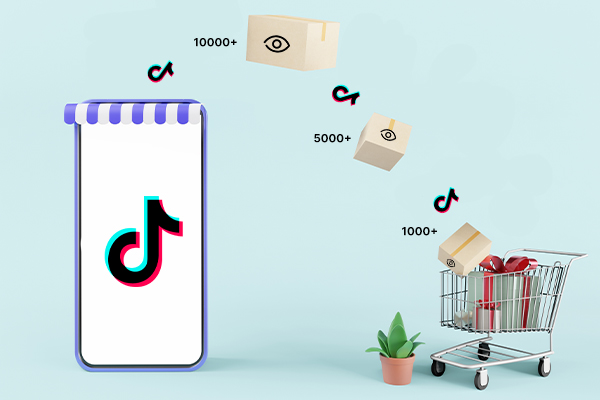 Last Updated on January 21, 2022 by Aaron Thompson
If you're looking to make a kick-ass animated explainer videos for your startup, you've come to the right place. Here are the best videos by the some production houses in 2022 .
You know, there's no shortage in a high-quality explainer video companies. There are hundreds, if not thousands of them and you can find that easily on Google.
Understanding the explainer videos in general
So, we take away the wheat from the chaff.
And give you the top-notch video companies.
Along with their best work this year.
That will surely boost your startup's conversion.
Whether you're in a startup or just want to increase your big company's conversion.
These companies provide best-quality animated explainer videos to give you a lift on your conversion and revenue.
Shall we?
What Is Explainer Videos?
Video Explainer or what is commonly called an explainer video. In short, it means an explanation video.
Explain what? Of course, explain something to be convey.
There are no strict terms or standards regarding the definition of an explainer video.
This video is a type of online marketing video that is use to explain a product or service.
How to do something, a concept, or anything in between.
Usually explainer videos last from 30 seconds to two minutes.
These ads are usually placed on high-traffic pages.
Such as website landing pages or as featured videos on YouTube to generate brand awareness and traffic.
Explainer videos for business
An explainer video is a short video that explains or presents something about a business.
They can be about one small aspect of your company or about your business as a whole.
They can describe a new service or timeline for your brand story.
Explainer videos are mostly animated although not a few are made with live action.
Ads that appear on social media, YouTube, and TVC are often unknowingly explainer videos.
Usually, these videos are made with a fairly short duration. About 1-2 minutes. If you need a long explainer video, it's better to make it a series.
Let's talk about explainer videos in more detail!
What Are Explainer Videos For?
Talking about functionality and usability seems easier than talking about explainer video definitions.
You're suck of theory, aren't you?
Often, in the same way, this type of video is need by companies.
Especially likewise for startups, to explain their new products or services.
However, tools that are difficult to understand, for example.
It will be nice if there was an explainer video that was made and then displayed on the main website or channel.
To make it easier for the audience to understand "what does this company sell?"
In addition, similarly, of course for commercial purposes. Yes, for advertising. Video ads that you usually skip on YouTube or on Instagram stories are usually a form of explainer video.
Explainer videos increase your online presence and brand awareness, and research shows that explainer videos can hold viewers' attention for 70% of the total length of a video. Embedded explainer videos on social channels and websites will improve search rankings, as people spend more time engaging with your content.
Top 16 Explainer Videos Samples
Here's how to create an awesome and engaging animated explainer video: keep it short and personal, get to the point quickly, and pay attention to the context.  let's take a look to this awesome writing app silhouette animation Breadnbeyond's made for Matcha Latte.
Next, let's take a look at this animated explainer video that Explainerd made for our friend, a trusted online betting site.
For the best gambling fun online, you'll need up-to-date information on the status of gaming for your region. Some countries or states prohibit some types of wagering, or may limit residents to specific sites.
This explainer video of Scripted.com has silk smooth animation. I got the idea of the product in the first 10 seconds of the video.
Therefore, it is the first in my mind when I'm writing this list.
This video explains so good that a girl can install a ceiling fan by their own (just kidding!). But seriously the script is good, and the animation makes it even better. 
The cartoon character style of this video by grumomedia of Keeptrax is a total eye-catcher.
Motion Graphic Explainer Videos
YumYum video really put a total effort for the illustration detail in this pencil-style whiteboard video. They did a great job!
The color choice in this mystery monks' video of Banefunder is very interesting, in a positive way. There's no doubt the guys over at mystery monks put a lot of effort in choosing their colors.
The science behind a standard camera lense is already hard to understand for laymen, but this video makes the science behind 4k-lense a no-brainer for us all.  The collaboration between Wienot Film and Cannon definitely kick-ass.
This colorful video catches viewers' attention, a lot.
Despite the fact that it's a whiteboard animation.
However, this kind of video is mostly colorful scenes and that is awesome!
Switch Video uses amazing sound effects and animation in this video. They definitely made Missisauga's stormwater drainage explainer video better. 
Another Explainer Videos by Agency
This is a health tip video from Demo Duck with unique characters and a script… which is sung! I mean, how awesome is that? Not only you get the message easily, also, you get a new song stuck in your head about the value of hugging!
https://youtu.be/l1FGob1WqKQ
Last but not least, we have Kasra Design's 3d-styled animation explainer video. The 3D-style explained how oil rig extract oil from the ground.. which seemed impossible to do with 2d video
Pacific Source guide video is mostly a public guide. What makes it really sell is the script composition: 80% information and 20% advertising. It was produced by Tadapix.
Ydraw's animated explainer video of Energizer rechargeable batteries that rocks!
Simple Story Videos's video introduces most common folks who have no idea what POS is with Harbortouch POS system in under 2 minutes.
Toolmart's explainer video by mypromovideos explains the concept of toolmart brilliantly. Plus, the cheerful animation and background music are totally in rhymes!
Author Bio
Andre Oentoro is the founder of Breadnbeyond, an award winning explainer video company. He helps businesses increase conversion rates, close more sales, and get positive ROI from explainer videos (in that order). 
Twitter: @breadnbeyond
Email: [email protected]
LinkedIn: Andre Oentoro
About Author