Healthcare API Explained- Should One Invest In It Or Not?
5 min read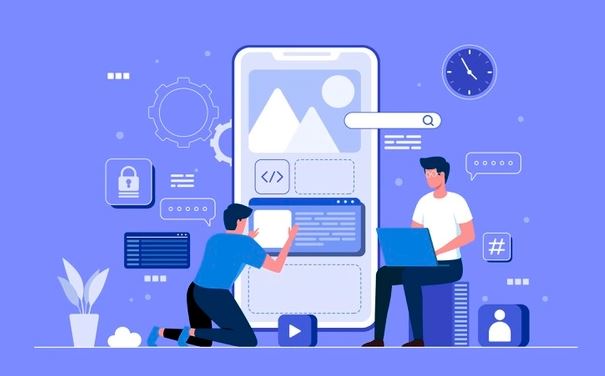 Last Updated on January 21, 2022 by Aaron Thompson
Earlier, all healthcare industries were disturbed due to a lack of data. There was no seamless communication when it came to exchanging data despite having smartphones and all. Therefore, to address this problem, interoperability was introduced in 2020 emphasizing the effortless exchange of data in the medical domain. Now, all healthcare departments are relying on APIs systems rather than fax machines and android phones. Nowadays, healthcare API companies are growing exponentially in India. It enables the developer's team to exchange all information about patients, families, medical research, and many more around the globe. And, they work more efficiently, enhance more existing services and create more apps. 
In this write-up, we'll discuss in-depth Healthcare APIs, it's benefits and challenges in the healthcare sector.
The APIs Contribution to Healthcare Companies
The role of API is to connect physicians, patients, up-to-date patient information, new research, and all data related to medical domain sharing on one platform in a hassle-free manner. API enables you to interact with your target audience more effectively. With the emergence of APIs, there has been the development of several mHealth apps that help to collect patient data and reports. For Example- Suppose if a person is suffering from Diabetes, APIs can provide access to his all blood-sugar record levels. This way, now the doctor has all the information about his patient and he can offer him the best treatment.
To understand this concept more thoroughly, let's take another example. Suppose, a private hospital has all records of their patients as well as their operations or surgeries. Now how can private hospitals make use of APIs for better client satisfaction? They can develop apps for particular type-2 diabetes patients allowing them to monitor their health, get important reminders about medicines, doctor visits, and so on. Additionally, APIs allow hospitals to share information and resources from the government with patients in a precise manner. In this manner, they can satisfy their patients and maintain long-lasting relationships with them.
API Works Better Healthcare Operations as Well
Similar to their patient's API system, they can also launch a private app for their employees. For Example- Creating an app that can predict the employee's requirement is a better innovation reducing costs and time. Also, helps in serving the patients with utmost care. With APIs, doctors, and hospitals get easy access to all research information, and that further helps them in treating their patients better. Healthcare API companies are growing exponentially in India
Challenges On Incorporating API In HealthCare
We all know the significance of data and in-depth analytics in making digital products. Without sufficient data, it's not possible to launch a technology that serves users effectively. When a company lacks data and resources, they try to find out the way to get it at any cost. Right? But obviously, there are some challenges be it gathering data and building any app integrated with API. Isn't it? Similarly, Establishing an API in healthcare also has some challenges which make it difficult to adapt for several healthcare organizations. The emergence of APIs, there has been the development of several health applications that help to collect patient data and reports
Financial- The Major Barrier
Developing an API in the health domain is somewhere hard to crack for those who are not so deep-pocketed. APIs involve high-fortune costing; however, they may reach $20,000. Doesn't it seem expensive?
Compliance With All Standards
There are several standards associated with API inoperability, and following them is again costly.
Privacy & Security
When it comes to API in the Health domain, it's obvious that people's data sharing and privacy issues will go hand in hand. Exchange information is a major concern in API because personal health information is quite sensitive. And, for the protection of this medical information, they have some additional standards that one needs to follow. For Example- OAuth2.0 and OpenID Connect, it is used to authenticate and authorize access via APIs.
Work Environment
The process of data exchange begins as the patients get access to some specific data and patients can also generate data from their end. This is an anxiety issue for some companies for the incoming flow of information.
The Opportunities Created With Healthcare API Companies
API creates infinite opportunities in the health domain by enabling expansion, connectivity, and bringing innovations. Let's have a glimpse at some of its benefits:
Connectivity of Health Sector Across Globe
Healthcare information is vast and expanding exponentially. There are several data types available to cover a complete patient record right from clinical to claims to labs to radiology, and so. A few years ago, all information would be shared with the health department via documents such as XML format. But, now API has addressed this problem and allowed connectivity between systems with security standards.\
Expansion Of Health Sector
The exponential growth of the health sector is possible with the emergence of APIs, which allow data sharing and help to get insights into each other's capabilities. APIs are not only presenting opportunities for an internal team (where health hospitals can build customized Healthcare API for particular requirements) but also enables access to data for the third parties. This means that the store information could be utilize either for the patient's purpose or for the clinic itself.
There are endless innovations that can be drive with Application Programming Interface(API). Not only will APIs have fast-track interoperability across healthcare organizations, but they will enable intelligent and adaptive apps that connect healthcare providers, health insurers, and other related parties with patients in new ways. Isn't that great innovation?
To build a customize and well-serving healthcare system for every individual, challenges must be tackle. At DigitalAPICraft,  we have evolved our culture and ethos towards API-led design and offer API automated tools for the healthcare sector at affordable prices. There are several healthcare companies in India, but only a few of them build their connected healthcare API ecosystem with advanced Healthcare interoperability and regulatory standards compliance. Let's together make an API solution required in your health department. Get In Touch With Us.
About Author