PhiBrows Brown 1: Why Micro-blading is So Popular?
4 min read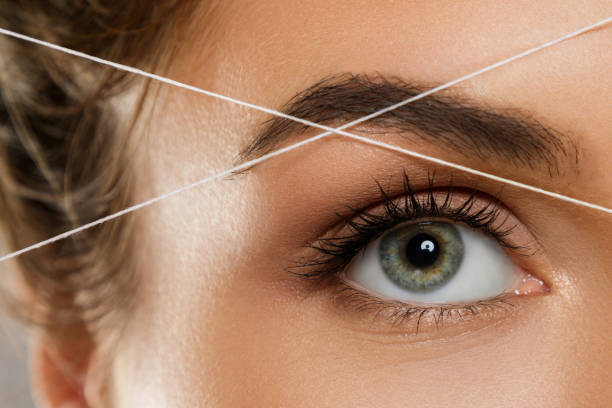 Last Updated on August 5, 2021 by Aaron Thompson
Why Micro-blading is So Popular?
Do you wish that you didn't have to spend so much time and money on keeping your eyebrows looking fabulous and maintained? Phibrows Brown 1: Why Micro-blading is So Popular? Do you find yourself scrolling through social sites looking at all the perfectly shaped brows and dying to look like that? If so, you do not need to worry.
There is a perfect solution for you, which is micro-blading. If you are not familiar with this procedure, you can take PhiBrows brown 1 class and learn about this procedure. Micro-blading is a form of semi-permanent makeup procedure that has gained popularity over the years. It is becoming one of the best treatments for getting your eyebrows in perfect shape.
Before starting the whole procedure, the artist maps a new shape of your brows and numb their brows. The artists select appropriate pigments to perfectly match the color of natural eyebrows and complement your skin tone. Here are some of the amazing benefits of micro-blading.
These are Long Lasting
With the amazing micro-blading technique, there is no need to worry about your eyebrows rubbing at the beach. These eyebrows are waterproof. For the whole procedure, you need to avoid water for the first ten days, but these eyebrows will last for years after the whole process is done. So, after the first micro-blading session, you need to come back to the studio at eight weeks for a touch-up. Well, after you have completed it, you can expect the eyebrows to last up to 2 years.
It Saves You Money
How much do you spend on eyebrow filling every year? Powders, pomades, brushes, fixers, bow pencils, and plucking after every 15 days can add up to so much cost. Micro-blading, on the other hand, might cost up to $700 depending upon the artists, but these last up to 2 years and will save you money in the long run.
It Saves You Time
The majority of the women have a daily routine of spending 15 to 10 minutes every morning filling in their eyebrows, doing eyeliner, and other things. The women with notoriously thin eyebrows are habitual of filling them every morning. Micro-blading allows them to skip that part of the morning routine. You will not have to get up so early in the morning to do your eyebrows this way. You can have 15 to 20 minutes extra for sleeping because you won't need to fill your eyebrows anymore.
Get Natural Eyebrows
Micro-blading is one of the most amazing techniques that give you natural eyebrows. It is a great procedure for people with thin eyebrows or those who have suffered hair loss due to chemotherapy or other medical conditions. It suits your face and gives those thin eyebrows a natural look and a good frame to the face. Everyone knows how important the harmony of a face and eyebrows are so trendy these days. Good eyebrows give you an amazing look and give you a stunning facial feature.
It Lasts Long and Requires no Upkeep
One of the best things about micro-blading is they do not require constant care. Once you get the procedure and go through the healing procedure, you can forget about it and enjoy your life without worrying about your eyebrows. You can work out, go swimming, wipe your eyebrows, but it won't come off. The micro-blading technique lasts from one to three years. Many people who do not want to go for permanent change can also choose micro-blading because it is not permanent and lasts from 1 to three years. It means you can get it redone if you want to go back to what you liked before you got micro-blading, or you can shift to a new eyebrow look depending upon the trend.
PhiBrows Training
The majority of people want to learn micro-blading. PhiBrows master spends years improving their skills and pays attention to small details. Having command of micro-blading requires intense dedication and talent. If you want to be a part of learning micro-blading, you can join PhiBrows brown one academy. The best micro-blading artists will teach you micro-blading. You can learn about various techniques and micro-blading procedures.
Products- PhiBrows products are constantly being improved. Research workers test various products repeatedly to ensure the highest quality and avoid heavy metals that are normally present in permanent makeup.
Tools- The tools used in micro-blading techniques such as PhiBrows are designed to support the artists in producing amazing strokes and beautifully shaped eyebrows for natural facial features and create them in perfect symmetry. The certified tools are tested many times to ensure perfect eyebrows for the clients.
Read more Interesting articles on Lifestyle from Sites Wise
About Author