Sales analytics software: Gives Better Pictures of Your Sales Statics
4 min read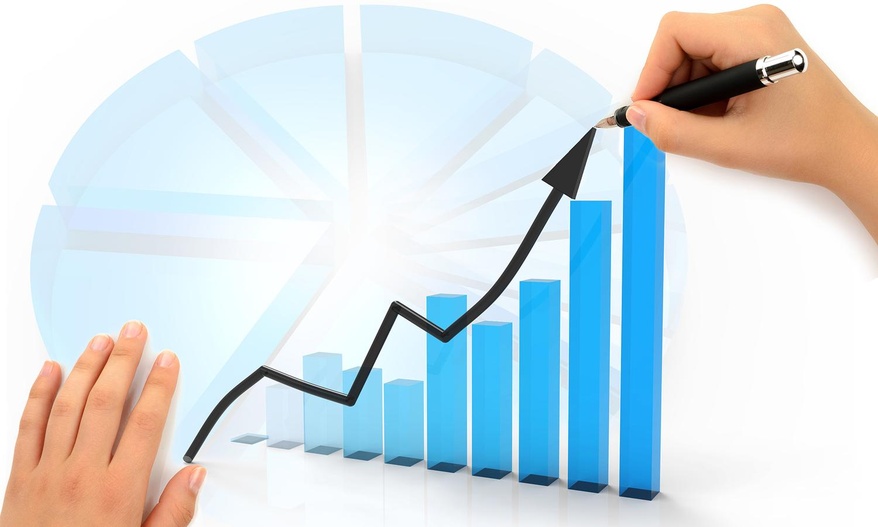 Last Updated on August 3, 2021 by Aaron Thompson
Summary -Every sales activity may be measured by Sales analytics software, but knowing what to track might be
difficult. More data is available than ever before thanks to a plethora of sales software
products. Use sales metrics and analytics to gain control over sales performance.
Your sales force is one of the most data-driven teams in your company. Every behavior
is measurable, and the hardest part is deciding what to track.

Do you have more influence over your sales performance now than you did before?
We'll show you how to use sales analytics to uncover the value of your sales data in this
post. Continue reading to see how you can empower your team.
The activity of extracting insights from sales data, trends, and metrics in order to set
goals and estimate future sales performance is known as sales analytics. The greatest
sales analytics technique is to integrate all activities together to predict revenue
outcomes and define goals for your sales force.
The focus of your analysis should be on improvement and building a strategy for
increasing your short- and long-term sales success. Setting role-specific objectives for
your team in the form of KPIs or metrics is a common example of a sales analytics job.
Establishing a revenue objective for your sales director and a sales productivity goal for
your account management team,

5 examples of sales analytics metrics to supervise:-

When it comes to integrating sales analytics at your company, the first step is to assess
your current sales data. Consider which KPIs will motivate your team to take action and
provide direction.
Sales Growth – The ability to increase revenue is the focus of sales analysis. A
little hiccup in your trend line will make your team comb through the data for
definitive solutions, not just furrow brows.
Sales Target – This KPI compares current performance to a business goal. Sales
might be expressed in terms of revenue, accounts, units sold, or any other metric
that is important to your organization.
Sales by region
Sales by region – This indicator shows how well the product is selling in different
parts of the world. Understanding where your product is working well or poorly
might lead to inquiries regarding regional variances in sales messaging, the need
for more or fewer sales agents in specific areas, and so on..
Sales by Rep – When it comes to establishing sales analytics, the makeup of your
sales team is crucial. Experienced reps and account managers are more likely to
perform junior reps, and one way to use this measure is to project it into the
future analysis.
Revenue by product – This measure is critical for companies with a large product
portfolio. Understanding which product generates the most money sheds
information on what customers really want and how to meet their needs.
Furthermore, salespeople might increase revenue by doubling down on that
product.
Average purchase value
Average purchase value – Selling more to each customer is one of the most basic
approaches for increasing revenue. The Average Purchase Value measure keeps
track of each customer's average purchase. This information aids in the
understanding of consumer purchasing behavior, which aids in the development
of sales strategies such as rewarding customers who spend more to purchase
higher-end products. You're essentially compounding the results of your sales
efforts if you can enhance the value of individual transactions.

There's no denying that accurate sales data are critical. Inaccurate metrics like customer
growth rates or quarterly revenue may not have an immediate impact on the
organization, but they might cause organizations to overpay or invest in the incorrect
areas or verticals in the long run.

However, analyzing sales data is not without its difficulties. Some of the most prevalent
issues that companies face when conducting sales analytics. In most companies,
salespeople are responsible for populating CRM platforms or other tracking records with
the most up-to-date prospects, upsells, closed transactions, and so on.
How to align Sales Teams with Sales Analytics?

A well-thought-out Sales Analytics plan could be the most effective tool in your sales
arsenal. It provides clarity and allows teams to concentrate on what they do best. It
improves your sales effectiveness by increasing accountability and optimizing sales
activity.

Despite the many benefits, many sales teams find it difficult to report on data required
for Sales Analytics, which may appear to be a low-priority event. They are more likely to
concentrate on revenue-generating activities that have a direct influence on sales
performance metrics and help them reach their goals.

How do you match your sales analytics such that your top sales people may keep selling
while also accelerating and not impeding their efforts? A solution is to incorporate sales
information into simple and understandable dashboards. The insights from the analytics
should be clearly communicated on the dashboard.

Mindtickle

There are many indicators to track in a sales organization, but which ones are genuinely
indicative of your team's effectiveness? What's more, how can you swiftly get the data
that will provide you with the metrics you need?

If your firm wants to expand into new areas or enhance sales productivity, you'll need to
figure out how to measure how salespeople use their time so you can look back and
identify what needs to be altered.

Mindtickle is meant to track all of the above signs (and more!) and transform them into
useful business insights.

MindTickle has successfully worked to provide a data-driven approach to strengthening
salesforce principles. The company continues to make a significant impact on its sales-
readiness approach by using AI and machine learning in its product stack. If you can
track how productive and effective your sales team is, you can obtain predictable
revenue. If something goes wrong, you'll be informed before it has an impact on your
bottom line revenue. This gives you the chance to remedy the situation and prevent
problems.
About Author